Salman Khan, Ranveer Singh to lock horns in Dhoom 4?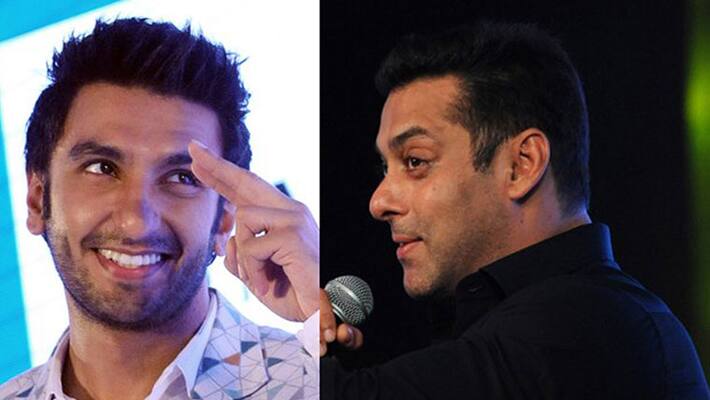 All prior three instalments of the film series have been massive hits and broken box-office records. Currently the fourth instalment is all set to go on floors. And if recent media reports are to be believed, then it is Ranveer Singh will play the protagonist whereas Salman Khan will be the baddie in the film.
The USP of the Dhoom series has always been the villains ( John Abraham, Hrithik Roshan and Aamir Khan), who have always been a lot more flamboyant and interesting than the heroes. 
There have been no such official words from Yash Raj Films or the director or either of the stars. But the presumption is strong that Ranveer and Salman's casting will soon be declared. Some media reports have stated that a profit-sharing deal, such as the one between Aamir Khan and YRF for Dhoom 3, is being worked out for Salman Khan as well.
According to the reports, Amitabh Bachchan will also be a part of the movie, but the female lead is yet to be chosen. The movie's script has been completed and the film, rumoured to have a large budget, will begin shooting in January 2017. 
Last Updated Mar 31, 2018, 6:35 PM IST