"It's all about the phenomenon that we call Sachin. It was a pleasure watching this film. Don't miss it," said MS Dhoni.
Virat Kohli, the current India captain and arguably the best batsman in the world, is a huge Tendulkar fan.
The Indian players, superstars in their own rights, were seen cheering for Tendulkar at the red carpet and were visibly excited to watch the movie.

The God of Cricket, Sachin Tendulkar's docu-drama Sachin: A Billion Dreams is all set to hit the silver screen on 26 May. Since the time the first trailer of the movie was released, it had everyone excited and wanted more and more details about the film. 
On 24 May, the members of Indian Cricket Team and the biggies of Bollywood came together for a special screening of Sachin: A Billion Dreams in Mumbai. Now the main question is like Sachin has often created history with his records on the cricket field, will he create the same record with his film at the box office.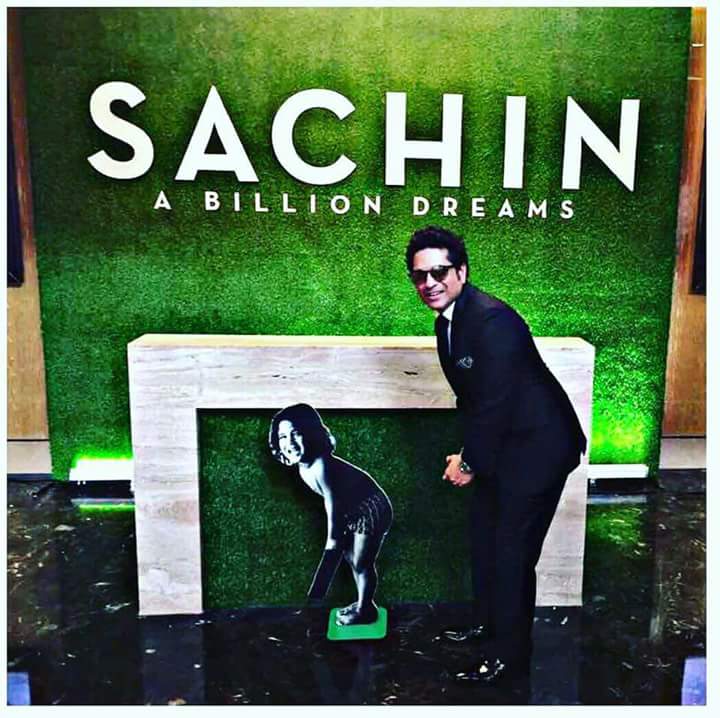 Sachin: A Billion Dreams traces Tendulkar's journey from a shy teenager to the most-followed cricket icon of the modern era. For 24 years from 1989 to 2013, Sachin carried the burden of a nation every time he walked out on the field. In the course of his career, Sachin broke several records which included the first ODI double hundred by a male cricketer, most Test runs, most ODI hundreds, 100 international hundreds and 200 Test matches.
Here we have a few reviews by his team members like MS Dhoni, Yuvraj Singh, Virat Kohli, etc. If we go by their reviews, the film is everything fans, and cricket lovers are expecting it to be and will break all the records.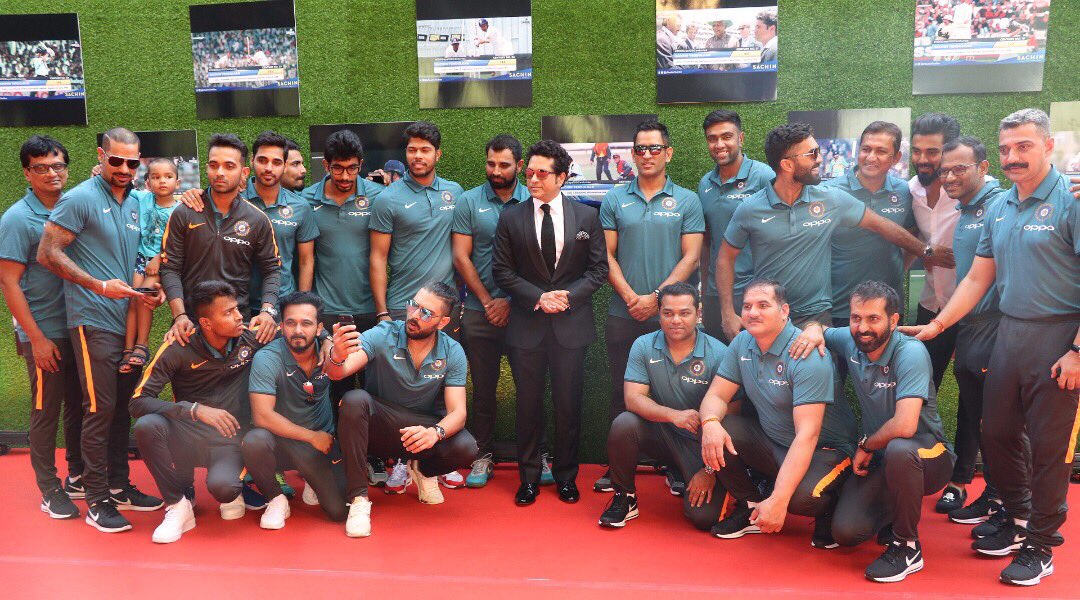 Check out what Sachin's former teammate has to say about his film:
Mahendra Singh Dhoni said, "I think it's fantastic, slightly different from what all of us are used to watching. It's the man speaking, so it's his side of the story like what he went through, what were his challenges as he had a long career, it was interesting to watch the comments of all the people that are close to him, people who watched him over a period and the family members and close friends. The most interesting thing in the movie to die for is the family videos, and it was very nice to see Anjali bhabhi (Sachin's wife) talk about Sachin.
Dhoni added, "Very inspiring, very nice and in this movie you can see how India changed, from one camera to 150 cameras on the field. It's not only about having the talent, it's the hard work that goes into utilising that talent. It's all about the phenomenon that we call Sachin. It was a pleasure watching this film. Don't miss it." 
Check Dhoni's review in this video.
Yuvraj Singh happened to be one of Master Blaster's closest friends and had dedicated the 2011 World Cup triumph to his hero after playing a starring role. Yuvraj said, "I think it was fantastic and very moving. The movie reminds us of the 2011 world cup victory that was very special for our team." Virat also said the same for the movie, "All the memories from my childhood came back, all the inspiration movements that inspired me to become a cricketer. From the movie, we understood Sachin mindset too."  
Check out the video:
Bollywood actress Aishwarya Rai was also present at the screening, where she got very emotional and while describing Sachin's movie we can see a bright shine in her eyes. Have a look:
Later a few of Sachin's team members tweeted about their experience.
VVS Laxman: He tweeted, "Congrats @sachin_rt on a wonderful Film.Thoroughly enjoyed it Sach👌I am sure everyone will love watching it & get inspired👍 #SachinPremiere" 
Bhuvneshwar Kumar: "Revived some inexplicable memories today! Attended the premier of Sachin A Billion Dreams, it's a great story by the great man @sachin_rt"
Ajinkya Rahane:  "thank you Sachin Sir for inspiring everyone Indian @sachin_rt"
Shikhar Dhawan: "Loved watching @sachin_rt pajhi's movie, its amazing. Always lovely meeting him."
Well, the legends of Indian cricket have spoken about the God of cricket. What are you waiting for? Book you tickets ASAP!
Check out the trailer here: