God favours Rajinikanth much more than anyone else: RGV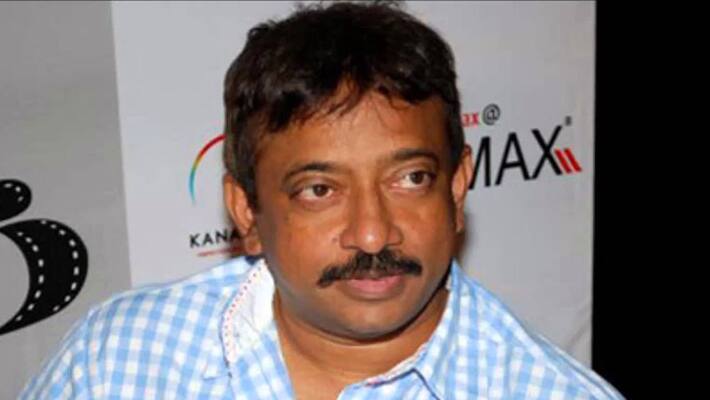 Varma, in a series of tweets yesterday, wondered how can someone with looks of the Tamil actor become a superstar.
His tweets were met with extreme reactions from the fans who took offence over his views. 
"I think some of those Rajini fans are so dumb they didn't even understand I was complementing him. If a very handsome man becomes a big star what's the big deal, it happens all the time. But Rajinikanth looking (like) that becomes a big star.. that is a compliment," Varma told reporters here.
"God favours him much more than anyone else. That's what I meant. But dumb guys didn't understand," he added.
Varma was speaking at the trailer launch of his upcoming Hindi film Verrappan. 
When asked if he would make a film with the Linga star in the future, the Satya director said, "I think Rajini fans will kill me if I make a film now. So unless all those dumb guys go, I am not going to go there."
    
Actress Amy Jackson had tweeted a picture of herself and Rajinikanth earlier, saying, "I don't think I've ever looked so happy on a photograph. Rajiniji, I feel super honoured to be acting alongside you."
To which, Varma began a series of tweet writing, "This man by being the biggest star ever completely destroys the notion of looks being important for stardom... He is a bad looker, doesn't have six packs, short with a disproportionate body and knows just second half dance movements," he had tweeted.
"Nowhere in the world, a man who looks like this can be SuperStar. I wonder what he did to God that God did this to him," the filmmaker had tweeted last night.
Last Updated Mar 31, 2018, 6:44 PM IST