Ram Gopal Varma shares video of sanitising baton that beat 'Covidiots' during coronavirus lockdown
Filmmaker Ram Gopal Varma has shared a video clip of a police officer sprinkling sanitiser on a baton, after using it to beat up people who are not following the lockdown protocol and are being termed 'Covidiots' by netizens.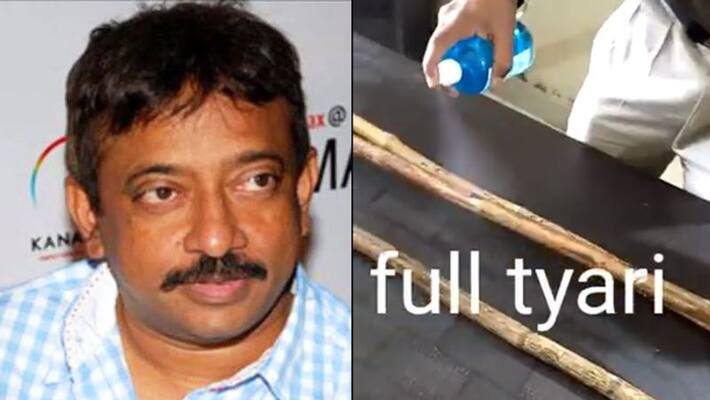 There are 75 districts across the country that have announced a complete shutdown due to coronavirus outbreak. State governments have also given their support and only essential services are allowed. In India, the total number of coronavirus cases rose to 476.
Despite the lockdown, the people in several parts of the country were seen roaming the streets. Police took strict action against such people loitering on the streets, without any reason. Social media has named such people – COVIDIOTS.
Filmmaker Ram Gopal Varma has shared a video clip in which a police officer is seen sprinkling sanitizer on his baton. By sharing this video, Ram Gopal Varma said, "Police sanitising their weapon after beating up COVIDIOTS who are not following the lockdown."
With the help of social media, many celebrities from Bollywood, Kollywood, and Tollywood have been spreading awareness. Police have also appealed to the masses to stay indoors during the coronavirus lockdown.
Last Updated Mar 24, 2020, 7:52 PM IST