Rakshit of Puttagowri Maduve fame gets hitched to Anusha
Rakshit's co-actor Ranjani, popular as Puttagowri from the serial Puttagowri Maduve, posted the picture of the couple congratulating them.
Bengaluru: Rakshit, currently known as Raksh has got hitched to his long-time girlfriend Anusha in a grand wedding at Palace Grounds in Bengaluru, today.
Raksh is known for his role of Mahesh (Mahi) in the popular serial Puttagowri Maduve. Currently, he is playing the lead in the serial Gattimela. He is also gearing up for Sandalwood entry.
Raksh got married to Anusha who is from Tiptur. The couple is said to have known each other for 12 years now.
Rakshit had changed his name to Raksh as he is gearing up for Sandalwood entry. As there is Rakshit Shetty who is already shining in the Sandalwood already, the actor decided to be known as Raksh.
His co-artiste in the serial Puttagowri Maduve, Ranjani Raghavan (popular as Puttagowri) posted the photo of the couple from the wedding venue, congratulating them.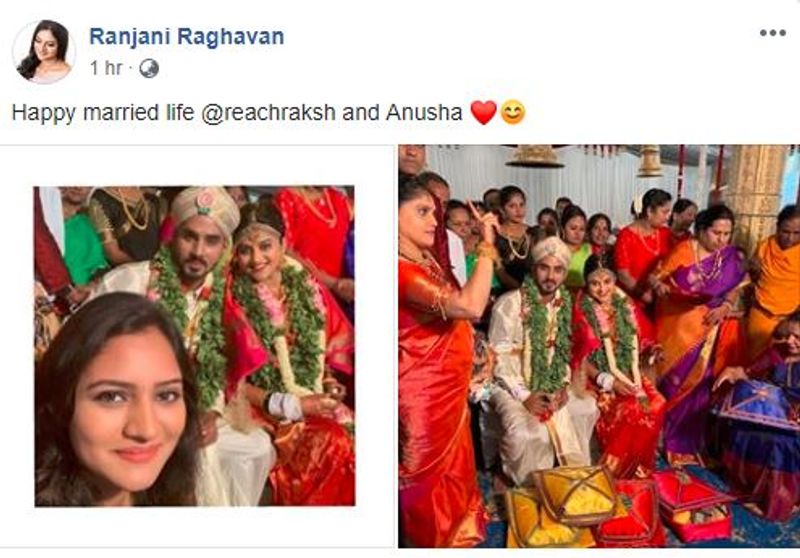 Last Updated May 26, 2019, 3:46 PM IST