'Rajini sir is not a superstar; he is an entire galaxy'
I'm a patient guy, and with this movie I have become more patient says Akshay Kumar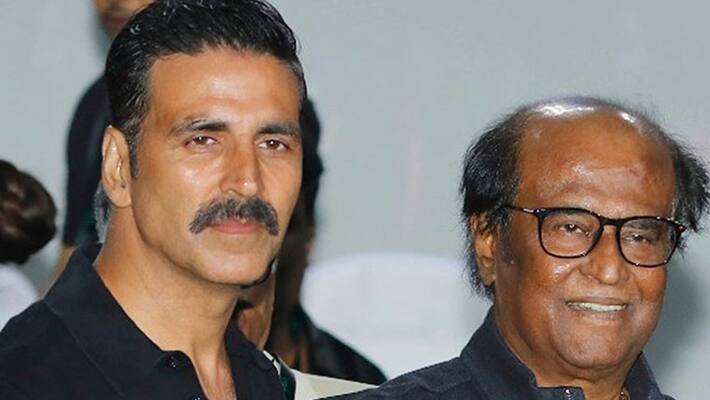 "Rajini sir is not a superstar; he is an entire galaxy. If anybody has got swag, be it (lighting) cigarette or putting on coat or anything, it's him. There is no one who doesn't want to learn his style," Akshay told reporters here at the teaser launch of "2.0".

    
"I remember his one film 'Baba' had come and it had not done well. And he had called distributors and returned their money. This is the biggest sign of being a superstar," he said.
    
It's for the first time that the Khiladi Kumar has teamed up Rajni.

    
"In my 25 years of career I have never put makeup, but in this film pure 25 years ka kasar pura hogaya. It used to take me three hours to put the makeup on and one hour to remove it (for the role of villain). While they used to put makeup on me, I use to watch so many movies on TV," he said.

    
"I'm a patient guy, and with this movie I have become more patient. I am thankful to (director) Shankar sir and Rajini sir that they thought of me. I was shocked when they choose me to enact in front of him. I'm his fan," Akshay added.     
Helmed by S Shankar, "2.0" which also stars Amy Jackson in the lead will release next year.
Last Updated Mar 31, 2018, 6:49 PM IST