Watch: Priyanka Chopra takes a shot of tequila on a popular TV show
Priyanka Chopra had Tequila on Ellen DeGeneres' show and gave the smoothest interview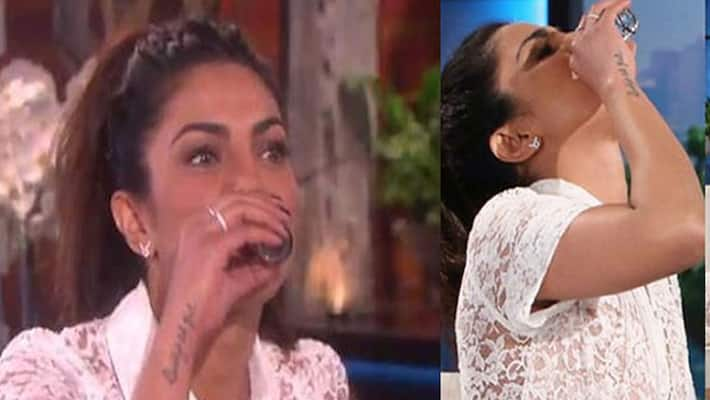 Chopra was there to promote the second season of her hit US drama show - Quantico. Hosted by  American comedian, Ellen DeGeneres, who is known for her quirky and funny segments on her show. 
She made Chopra play a game called 'Drinko'. In this game, Chopra was asked to drop a plastic coin through a maze box, and drink from whichever glass it fell in. This happened to fall into a glass of tequila.

 
During the show, Chopra spoke about her journey as a young 17-year-old Miss India, and later crowned as Miss World at 18, which made it difficult and uncomfortable to attend college thereafter.

 
A small clip of the interview was shared by DeGeneres on Twitter, whilst adding she forgot to give Chopra a sash. In turn, Chopra, tweeted her reply:  "Lol @ TheEllenShow. Next time! See you soon!."

 
Chopra is the first Indian celebrity to appear on DeGeneres' show. The Baywatch actress has previously been on other popular talk shows including The Tonight Show Starring Jimmy Fallon,  and  Live With Kelly . 
Last Updated Mar 31, 2018, 6:46 PM IST