Pooja Bhatt opens up for 1st time on rumour claiming Alia Bhatt is her daughter
Alia Bhatt is not Pooja Bhatt's child, according to speculations and rumours. Here's what Pooja Bhatt said after keeping quiet for so long.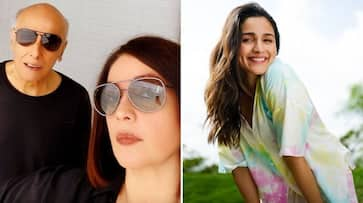 Pooja Bhatt considered the unfounded claim that Alia Bhatt is her child. The actress-filmmaker is Alia's half-sister and was recently spotted on Bigg Boss OTT season 2. They were roughly 21 years apart in age. There have been shocking speculations that Alia is the daughter of Mahesh Bhatt, even though it is well-known that Pooja and Alia are his kids. For the first time, Pooja responded to the rumours by labelling them as "absurd." In a recent interview, Pooja learned from Siddharth Kannan that Alia had made light of similar claims earlier. When asked to comment, Pooja referred to these rumours as "idiotic." According to her, these rumours tell more about the person spreading them than they do about the person they are about.
ALSO READ: Naseeruddin Shah bashes Sunny Deol's 'Gadar 2' for regressive storyline; takes sly dig - READ
"Ye toh humare desh mein bahut purani cheez hai (This is not new in our country). Start talking about somebody's relationship with their daughter or with their bhabhi or with their sister or with their whatever. Now, how do you counteract that? Ke aap iss cheez ko dignity bhi de sakte hai respond kar ke? It is absurd," Pooja said.
A few years after they had broken up, Mahesh and Soni Razdan got married. In 1993, the couple welcomed Alia Bhatt and their elder daughter Shaheen Bhatt. Pooja and Alia get along well. In 2021, Pooja attended Alia and Ranbir Kapoor's wedding. Earlier this year, when Pooja Bhatt was competing in Bigg Boss OTT 2, Alia took on the role of her supporter.
ALSO READ: Kareena Kapoor opens up on Taimur's name controversy; was baffled at the media trial
Last Updated Sep 12, 2023, 5:33 PM IST