Oscars 2024: RRR star Ram Charan to join Academy's actors' branch
Telugu Actor Ram Charan has received an invitation to join the esteemed Academy's Actors Branch. Jr. NTR, his co-star, is already on the list.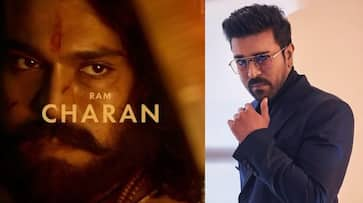 The Academy of Motion Pictures Arts and Sciences has added Telugu actor Ram Charan to its roster of new members. The Academy revealed the new members, along with Lashana Lynch, Vicky Krieps, Louis Koo Tin-Lok, Keke Palmer, Chang Chen, Sakura Ando, and Robert Davi, by sharing the list on their official social media website.
The Academy announced the list in a post on their official Instagram account on Thursday, November 2. After the movie's popularity, Ram Charan, the actor from "RRR," received attention. The actors on the list were recognised for their talent and commitment by the film body as well.
Also Read: Takeshi's Castle to release today: When, where, and how to watch the show
"Through their nuanced portrayal and dedication to authenticity, these actors gift us with characters that leave a lasting impression on our hearts and minds. Their mastery of their art form transforms ordinary moments into extraordinary cinematic experiences, enriching our appreciation for the depth and complexity of human emotions (sic)", read the caption.
Ram Charan rushed to the comment section to share their love and support for the actor. One fan wrote, "Global star, Ram Charan (sic)". A different user wrote, "Hail Ram Charan (sic)." Some of the fans praised the actor and dropped fire emojis in the comments section. "Super (fire emoji) and very happy that @alwaysramcharan in the list (sic)."
Also Read: Dunki Drop 1 OUT: Shah Rukh Khan as punjabi-munda 'Hardy' gives desi vibes [WATCH]
JR NTR was also inducted to the Academy's Branch of Actors prior to Ram Charan. In addition, he received praise for his role in the critically acclaimed movie "RRR."
About Ram Charan: 
Currently, Ram Charan is in Tuscany, Italy, for Varun Tej and Lavanya Tripathi's wedding. In terms of movies, he'll next be seen costarring with Kiara Advani in "Game Changer." After the movie, Ram and director Buchi Babu Sana will start filming his next unnamed movie.
Last Updated Nov 2, 2023, 4:16 PM IST