Nawazuddin Siddiqui gets a court notice as wife Aaliya filed domestic violence case against him
Nawazuddin Siddiqui has been served notice by a Mumbai court after his wife Aaliya filed a case of domestic violence against him and his family.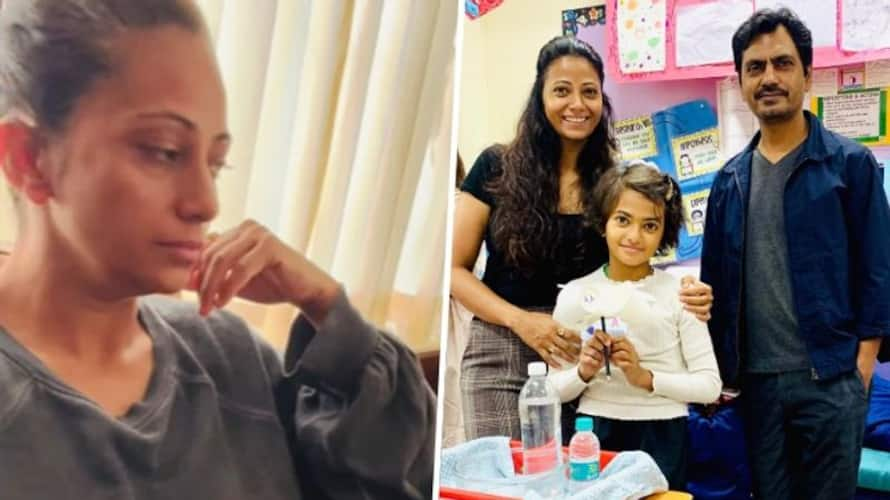 Nawazuddin Siddiqui got served a court notice after his wife Aaliya charged him and his family with domestic violence. The Mumbai court acted upon Aaliya complaint over their new dispute.
Earlier, she had also alleged about feeling trapped inside her own house. In her statement, Aaliya said, "My access to the kitchen is banned. I have made the living room sofa, my bed. My friends who send food are not allowed to come in. I am scared to step out, even till the gate to fetch the food. What if doors are closed behind my back?."
ALSO READ: Aaliya's lawyer reveals how Nawazuddin Siddiqui family ensured 'no food, bed and bathroom' to his client
She also added, "I have known Nawaz for over a decade. I married him when he was not such a popular star. So as his wife, why am I not allowed to live in my own house? Even delivery agents are not allowed in the house. I feel trapped." She concluded by adding, "I do not have any alternate accommodation. Besides, why should I leave what is rightfully mine?."According to reports by a leading television news portal, Andheri court in Mumbai has issued a notice to the actor over the complaint filed by his wife.
A lawyer of Aaliya, in an interaction with a leading portal, said, "I am going by the admission on paper by Nawaz that Aaliya is his lawfully wedded wife because that is what he says everywhere. And if this case is true, then there is no case of trespass that can be made against Aaliya by her mother-in-law because she has got no right or liberty to fight any trespassing case against a wife who is entering her own husband house. After CCTV cameras got installed, even bodyguards are there. They are stopping Aaliya from going to the bathroom in the upper rooms. It means their complaint is baseless. Nawaz got cornered from both sides. Either there is a rape case against him. Or there is a case of domestic violence. Because she is not getting food, there is mental, physical, emotional, and financial abuse."
ALSO READ: Three quaint destinations that should be on every Indian traveler's list
Last Updated Feb 3, 2023, 4:46 PM IST