Melon Music Awards 2023 venue revealed: Details on when and where to watch grand event
The Melon Music Awards (MMA) is a prestigious annual music awards show in South Korea, recognizing excellence in the music industry, featuring top K-pop artists, and celebrating outstanding achievements.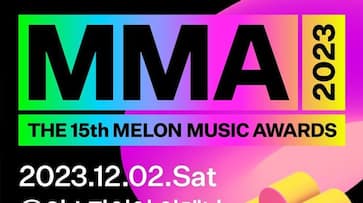 The 15th Melon Music Awards, known as MMA, is getting ready for its annual celebration. MMA is a very important music awards show in South Korea, with many different categories. This year, they are planning something exciting and new for K-pop fans. They will also have a big performance space that can hold 15,000 people for the first time in South Korea.
On October 19, the organizers of the Melon Music Awards announced that the event will take place on December 2 at the INSPIRE Arena in Yeongjongdo, Incheon. This show is known for having amazing performances by famous artists. They also like to bring together special collaborations between artists and introduce new talents. This time, the 15th MMA is going to introduce South Korea's first performance arena specifically designed for K-pop acts. They want to make sure the fans have an exciting night because there haven't been many concerts in the country recently. This new arena can hold up to 15,000 people, so it's going to be a big event. The Melon Music Awards in 2023 will be a special night for music fans. They are also adding a new award category called "The Millions Top 10." This award is similar to the Melon Top 10, but it's for albums that were released in the last year and got more than a million streams on the first day they were released. They will choose 30 nominees for this category.
The theme for this year's MMA is "K-Pop Changes the World." They will start the voting for the Melon Top 10 and the new award category in early November. The "Millions Top 10" award serves as a means to acknowledge albums that have significantly influenced the K-pop music landscape since their release.
You can watch the award ceremony online. It will be streamed on platforms like Wavve, the Melon app, and Abema TV.
Last Updated Oct 19, 2023, 1:41 PM IST