Marvel's awaited 'Ant-Man And The Wasp: Quantumania' new poster out; fans say, 'Nailing it with this poster'
After teasing the ardent Marvel fans globally with a trailer and new still, the makers have only piqued more curiosity of film connoisseurs and cinema lovers as they've dropped the new poster of much awaited Marvel film, 'Ant-Man And The Wasp: Quantumania'.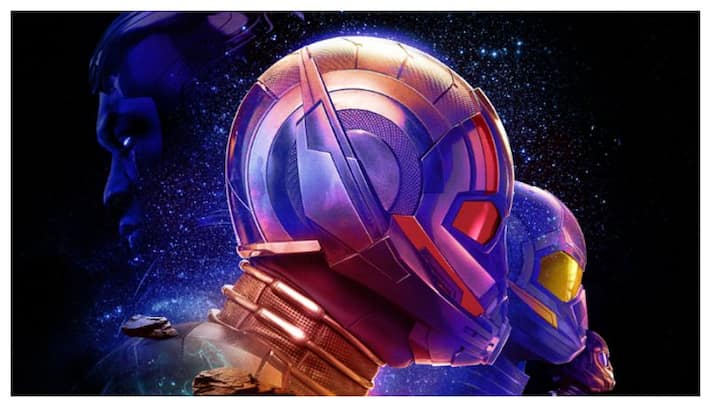 We all have grown up watching Marvel films. Our childhood will always be incomplete without superheroes like Spider-Man, Iron Man, Captain America, Ms. Marvel, Hawkeye, Hulk, She-Hulk, Wandavision, Thor, Thanos, and so on. 
While it is absolutely no doubt that Marvel Studios has been dominating globally as the leader in creating the best fantasy adventure films with new superheroes and villains that have a strong fanbase globally, this is true that in recent years the ardent Marvel fanatics and netizens have globally slammed and criticized the Marvel makers for making bad and poor quality posters which were not much appealing enough to them, and now finally looks like makers have actually listened to the fans complaints this time. 
ALSO READ: Happy Birthday Hrithik Roshan: A look at Bollywood superstar's net worth
The new poster of the much-awaited fantasy adventure film, Ant-Man And The Wasp: Quantumania is out now. The newly launched film poster surprisingly looks very strong and is on point as it has teased the fans and not given away much of the storyline or plot of the Marvel film. In the poster, they have revealed only glimpses of the main three characters and a peek at the galaxy-type of artwork with lights that float around.
Marvel Studios put out an official tweet on January 9. Their tweet caption revealed details about the new poster of the film along with the release date as well. Their caption also mentioned details regarding another fresh trailer glimpse of the film being released only on ESPN. Their caption read, "Check out the new poster and don't miss the new trailer for Marvel Studios' #AntManAndTheWasp: Quantumania tonight in the College Football Playoff National Championship at 7:30 PM ET only on @espn."
As soon as the new poster dropped, fans took to Twitter and turned the microblogging platform into a hailing day where they gave rave reviews on the awaited Marvel film's new appealing poster and its improved quality. "Nailing it with this poster," said a fan. "One of the better posters Marvel has put out in a while. Can not wait for the trailer," said another fan. "A decent floating heads poster. I forgot how long was remaining until this movie. It is so close !! I am so excited," a fan said. "I am actually excited for this movie. The introduction of Kang, Cassie becoming a hero & hopefully a darker tone than the second film. I have been disappointed with the MCU lately, but hopefully this lives up," a fan shared. "That is, objectively, a gorgeous piece of art," another fan shared.
'Ant-Man And The Wasp: Quantumania' releases globally in theatres on February 17, 2023.
ALSO READ: Want to be fit like Hrithik Roshan? Follow these fitness and diet plan to build body like the actor
Last Updated Jan 10, 2023, 7:58 AM IST