Want to be fit like Hrithik Roshan? Follow these fitness and diet plan to build body like the actor
Hrithik Roshan turns 49th birthday today, 10th January, hence we got some insides of his fitness and diet secrets that lead him to stay muscular and active.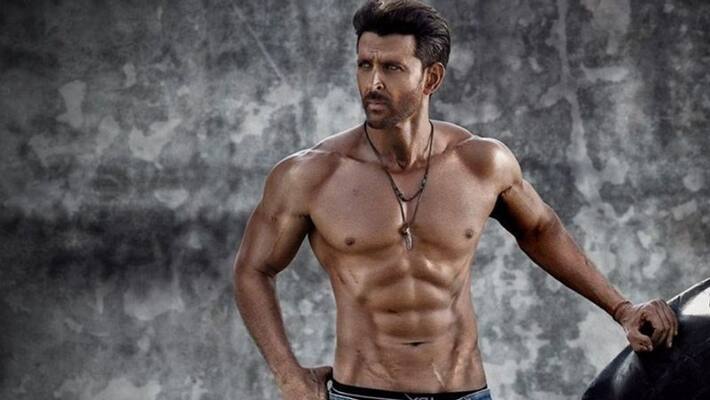 Hrithik Roshan, the entertainment sensation and popular idol, needs no introduction. The 49-year-old actor is a fitness nut. To retain his ripped figure, he devotes equal attention to his training regimen and his food and nutrition since he is serious about eating well to stay in shape. 
Furthermore, due to his stunning good looks and unrivalled body, both men and women find him extremely captivating and beautiful. If you want to be as healthy as Hrithik Roshan, you need learn his fitness techniques for being muscular and active.
Also Read: Nora Fatehi to Shehnaaz Gill-5 Bigg Boss contestants who got a break in Salman Khan films
In an interview, Bollywood popular fitness trainer Swapneel reveals some details about Vikram Vedha star. "The most challenging part is getting them to follow a proper diet plan and complete a cardio workout," he laughs, adding that coaching Hrithik Roshan has been intriguing because the main aim of Hrithik's training is to stay injury and pain-free.
Talking about Hrithik's fitness routine, he said, "His routines are planned based on those parameters, keeping in mind that we're looking at aesthetics and usefulness as well," he muses, providing us with a behind-the-scenes glimpse at the stylish actor's training routine.
He said about his diet, "Hrithik's diet is dependent on his exercises, and it is adjusted based on the number of calories he burns and the phase of the periodization we are in. He is now following a High Protein Low Carb diet. Most meals have a high protein level, such as 30 gms of protein with 50-70 gms of vegetables or salad."
Here are tips for staying fit from Hrithik Roshan: 

He works out with weights, resistance machines, and cardio:
The key to Hrithik's highly fit figure is to fall in love with weights and allow them to shape you. The huge celebrity, a fitness fanatic, maintains a strict four-day training schedule to stay in shape and maintain her amazing buff figure. He works out with weights, cardio, and strength training.
Also Read: Here's the secret behind Shaakuntalam star Samantha Ruth Prabhu's SEXY figure 
His meals are strong in protein; he eats every three hours and follows a strict diet. He eats a high-protein diet, with 80 grammes of protein in each of his regular meals. He also eats a lot of fruits, vegetables, and fibre-rich carbs. He likes sweet potatoes, shellfish, and salmon. Even though the actor is a huge fan of Indian food and chocolate, he understands how to balance his meals even when he isn't on a strict diet.
He is opposed to drugs: Anyone who recommends utilising steroids to get Hrithik Roshan's physique is taking the easy way out. Steroids have an effect on the body's metabolism and fat storage systems. This can make you hungry, contributing to weight gain and, in particular, extra fat deposits.
 If, like the actor, you want to find your body's true potential, use health supplements, but avoid steroids at all costs.
Find a workout companion: Having a workout partner is usually good when your motivation is low. In Hrithik's case, he routinely requests that his beloved boys practise push-ups alongside him. You and your workout companion can motivate each other. You feel more driven to do so when you work out with a friend. If you and your spouse encourage one another, you will work more and accomplish better outcomes.
Follow these training recommendations to attain a superstar physique to get some serious motivation to progress in your personal fitness programme.
Last Updated Jan 10, 2023, 7:30 AM IST