Malayalam actress Parvathy Thiruvothu criticizes blockbuster movie Arjun Reddy
Parvathy criticized blockbuster movie Arjun Reddy and described her views on the misogynistic undertones of the Vijay Devarakonda movie.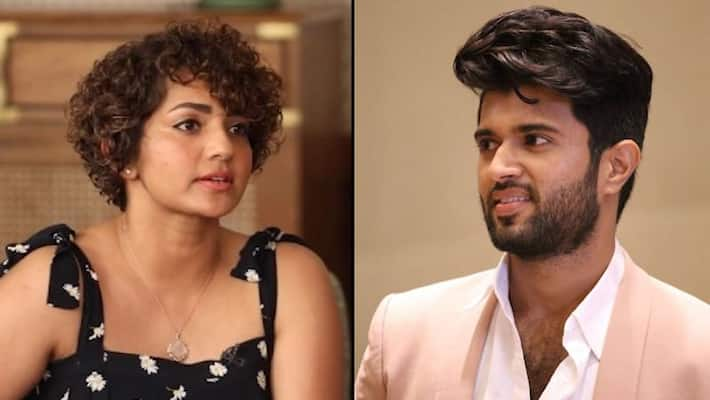 Mumbai:  Parvathy Thiruvothu, the super-talented actress has always garnered the attention of the audiences with her power-packed performances. Another factor that makes Parvathy different from her contemporaries, is her outspoken nature. Recently, the Uyare actress won the internet by openly criticising the blockbuster Telugu flick Arjun Reddy, in front of the lead actor Vijay Devarakonda.
Parvathy and Vijay participated in a celebrity group discussion hosted by Film Companion. When the conversation veered towards the moral responsibility of actors and cinema, things became quite interesting. The controversies that surrounded Joker and Arjun Reddy were debated. Parvathy juxtaposed both the films and argued that while Joker reflected the behaviour of a character, Arjun Reddy and its Hindi remake Kabir Singh glorified misogyny.
In the recent round table discussion hosted by film critic Anupama Chopra for Film Companion, Parvathy Thiruvothu criticised the concept of Arjun Reddy and stated that the film was purely glorifying abusive relationships, thus making them acceptable in the society.
"When a man is being misogynistic and abusive, and you show that in a way that incites applause in the audience, then that's glorification. There has to be commercial, there has to be fun. But without demeaning gender," said Parvathy. The actress, who also revealed that she is a feminist, stated that she is strictly against the glorification of such characters. Parvathy's points were backed by Ayushmann Khurrana and Deepika Padukone, the Bollywood actors who were also present at the round table discussion.
Interestingly, Parvathy's act has been praised by fellow Malayalam actors, including actor-writer Anoop Menon and her best friend Rima Kallingal, for clearly describing her views on the misogynistic undertones of the Vijay Devarakonda movie. Anoop and Rima, who are totally impressed with the talented actress, have shared the video of the round table discussion on their official social media pages.
Vijay Deverakonda gave a very balanced response to the topic. He argued that a good film alone cannot right all the wrong in the world. "Just a film won't decide your behaviour. It is your family, schooling, parenting. Multiple things lead a person to behave in a particular way," he said.
The actor also added that if he really likes a role, even when it is controversial, he would convince himself to do it. "Sometimes, I use (Parvathy's) logic, that I should be a bit more morally responsible and I try and cut down some stuff," Deverakonda noted.
Last Updated Nov 27, 2019, 7:28 PM IST