Mahesh Manjrekar speaks up on quitting Savarkar biopic, here's what we know
Recently, Mahesh Manjrekar discussed his decision to leave the Savarkar biography and the way filmmaker Randeep Hooda joined the team.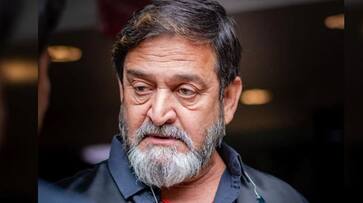 'Swatantrya Veer Savarkar', an upcoming movie, would mark actor Randeep Hooda's directorial debut. However, Mahesh Majrekar, the film's director, was in command for a sizable amount of the production. Mahesh was introduced as the project's director in May 2021, but by September 2022, he had formally quit. Mahesh recently discussed his reasons for leaving the movie in an interview.Mahesh Manjrekar recently discussed why he left 'Swatantrya Veer Savarkar'. According to Mahesh, he was offended since it appeared that Randeep meant to gradually phase him out of the project. "I met Randeep and I saw that he's quite sincere and was involved with the subject," the actor-director told Bollywood Hungama. We had several meetings. He read various books about the freedom movement, World Wars, and so on.
ALSO READ: Parineeti Chopra strikes a chord with her soulful singing in 'Rahe Na Rahe Hum'; WATCH video
It was pretty interesting to me. He heard the first draught read aloud to him. He had a couple issues, which was fine. He had (some objections) even during the second draught. I informed him, 'If this is what's going to happen, there will be a problem in the film'. He assured me that once the script is locked, he won't question anything."Randeep continued to have problems," Mahesh stated. This is when he and I decided to visit Aamby Valley (in Maharashtra, near Lonavala). We sat there and spoke for a long time. I was overjoyed when the script was eventually completed. However, a few difficulties arose once more. He wished to include Hitler, the King of England, the Prime Minister of England, and so on. He intended to include Lokmanya Tilak's 'Swaraj is my birthright, and I'll obtain it' episode. I was curious how all of this relates to Savarkar's biography. But he stayed steadfast. Because he had read too much, his reading had now become a burden."
"He wanted to include a scene with Bhagat Singh and Savarkar." I was shocked. Where did this occur? He also sought to include inmates from the Andaman Jail mutiny of 1a857. 'How can we show that?' I inquired. He maintained that we could, and that they had to be 90 years old (at the time Savarkar was imprisoned in the same cell)."
ALSO READ: Independence Day 2023: Is India Celebrating Its 76th or 77th Anniversary? Unravel the counting confusion
Last Updated Aug 10, 2023, 10:53 PM IST