Independence Day 2023: Is India Celebrating Its 76th or 77th Anniversary? Unravel the counting confusion
Dive into India's Independence Day 2023 dilemma: Is it the 76th or 77th anniversary? Unveil the historical perspective, clarifying the celebration confusion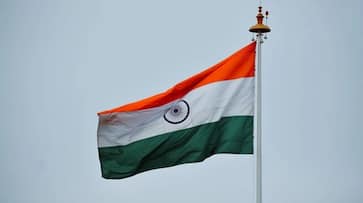 Every year on August 15, India exuberantly celebrates Independence Day, an occasion that symbolizes the triumph of patriotism and freedom. This significant day, dating back to 1947 marks India's liberation from two centuries of British colonial rule. Amidst the fluttering tricolor flag and resonating national anthem, Independence Day transforms into a symphony of remembrance, a tribute to sacrifices, and a celebration of unity.
The Conundrum:
Within the fervor of the celebrations, a question frequently arises – will India commemorate its 76th or 77th Independence Day in 2023? To unravel this puzzling enigma, let's delve into the historical chronicle.
Counting the Years:
On August 15, 1947, India's shackles of British colonialism were broken, culminating nearly two centuries of foreign dominion. Since then, August 15 has been embraced as India's Independence Day. Notably, the first anniversary of independence was celebrated on August 15, 1948. This signifies that the year 2023 would mark the 76th anniversary of India's freedom.
ALSO READ: Screen-time to Caffein intake: 7 things you can avoid for Uninterrupted sleep
Measuring from the Inception:
Alternatively, if we reckon from the actual day of liberation – August 15, 1947 – it establishes 1947 as the foundational year of India's independence and the inaugural Independence Day. Consequently, in 2023, India will be commemorating its 77th Independence Day.
The Verdict:
In essence, India will proudly celebrate its 77th Independence Day on August 15, 2023, highlighting 76 years of unwavering freedom. The theme for this year's jubilation is "Nation First, Always First," an integral component of the overarching "Azadi Ka Amrit Mahotsav" festivities. In line with its commitment to recognizing the nation's diverse cultures, the government has outlined an array of programs and initiatives for this momentous year.

As the nation gears up to paint the canvas of unity and patriotism with vibrant hues, the 77th Independence Day of India in 2023 serves as a testament to the enduring spirit and dedication that birthed a sovereign nation 76 years ago.
Last Updated Aug 10, 2023, 3:34 PM IST