Mahadev Betting App Case: Kapil Sharma, Shraddha Kapoor, Huma Qureshi, Hina Khan summoned by ED (Read Details)
Many Bollywood celebs like Kapil Sharma, Huma Qureshi, Hina Khan and Shraddha Kapoor have been summoned by ED in the Mahadev Betting App Case. Ranbir Kapoor has requested two weeks to appear before ED who is probing financial frauds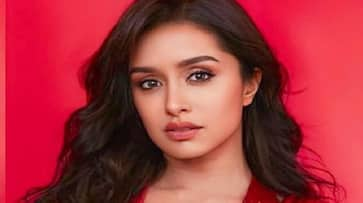 Comedian Kapil Sharma, Bollywood female actors Shraddha Kapoor and Huma Qureshi and TV star Hina Khan have been summoned by the Enforcement Directorate (ED) in connection with the Mahadev betting app case. They were issued summons a day after the central agency summoned actor Ranbir Kapoor, and have been directed to appear before the ED on October 6.
It was previously reported that more than 17 Bollywood stars are under the scanner in the case.
Also Read: Prime Minister Narendra Modi applauds 'The Vaccine War', urges everyone to watch the film
Mahadev app promoters Saurabh Chandrakar and Ravi Uppal allegedly used money earned from the betting to pay celebrities. According to ED sources, more than a dozen A-listers, including Bollywood and Tollywood actors and sportspersons, are under the scanner. Ranbir Kapoor is allegedly the highest-paid star among these names and advertised for the app on social media.
More than 100 influencers who promoted the app, will eventually be summoned by the central agency. Moreover, more than 14 celebrities who attended a wedding event organised by the app promoters in Dubai, will also be summoned.
Meanwhile, it was later said that Ranbir's team reached out to the ED and requested two weeks to appear before the agency. The ED has "not confirmed any communication yet" with his team.
A source also said Ranbir has not been summoned as an accused. "Ranbir Kapoor has been summoned to understand the betting business transactions. At this point, he has not been summoned as accused. His questioning is important to know his knowledge about the money sources he received. It will possibly indicate the promoters' plans and their association," the source said .
"Ranbir Kapoor may not be part of conspiracy but very important to understand the scam," the source added.
Also Read: Mahadev app scam: Ranbir Kapoor not accused, just called for questioning by Enforcement Directorate
What is Mahadev App?
According to the ED, the Mahadev app is an umbrella syndicate that offers online platforms to illicit betting websites to register new customers, generate user IDs, and launder money through a tiered network of benami bank accounts.
The most recent internet gambling regulations restrict betting.
Sourabh Chandrakar and Ravi Uppal, the company's proprietors, are from Bhilai in Chhattisgarh and oversee its activities from Dubai. According to the investigation agency, they run four to five similar applications and earn approximately 200 crore every day.
According to the ED, they make huge financial expenditures in India to advertise betting websites in order to recruit new customers and franchise applicants. In connection with the Mahadev betting app, assets totalling 417 crore were confiscated during searches at 39 locations in Mumbai, Kolkata, and Bhopal last month.
Chandrakar's 200-crore February wedding in the UAE, which was totally paid in cash, drew the Mahadev app under ED scrutiny.
 
Last Updated Oct 6, 2023, 7:40 AM IST