Kylie Jenner and Travis Scott breakup yet again, amused netizens claim; 'He dropped kylie twice before album'
Hollywood kind of thing when a couple is always in an on-and-off kind of a relationship is common nowadays, which means that something similar also happened here. Reportedly, the global beauty mogul Kylie Jenner and Travis Scott have broken up again.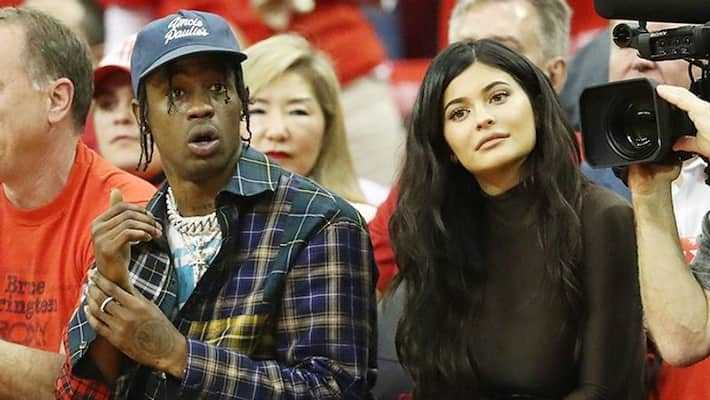 While we generally witness many ex-flames being in an on-and-off relationship before finally parting their ways to settle down with someone else in real life. Surprisingly, it is true in the glam-filled world, especially when the Hollywood industry can be a weird and dark place for some celebs who always are in an on-and-off relationship with their beau. Something similar also went down here. Apparently, the global cosmetics Mogul Kylie Jenner and Travis Scott have called it quits and broken up again. 
Kylie Jenner and Travis Scott broke up again after rekindling their romantic relationship in February 2020. The couple was supposed to spend their holidays together. But, it did not happen and has sparked rumors of their split again. Kylie was supposed to spend quality time with Travis Scott. But ditching those plans, she went to Aspen to spend time with her friends and family. Well, the couple has separated several times in the past as well. While now they are known to be on and off again. Surprisingly, they always remained friends and great co-parents.
ALSO READ: 'It's a special film': Priyanka Chopra pens a heart-felt note on hosting LA screening of 'Chhello Show'
A fanpage posted this on Twitter on January 8. The fan page's tweet caption read, "Travis Scott and kylie jenner broke up? it's time for him to drop the album."
Soon after, the avid fans and twitteratis turned Twitter into a roast fest where they mocked the rapper and global icon for breaking up again.
"He dropped kylie twice before the album," said a fan. "Why can't Travis just be like Future it's not even necessary to be known with one lady, haha get em pregnant and be that riccch baby daddy," added a fan. "Idc if they seriously broke up or this just for album promotion but he better start utopia rollout," ranted a fan. "Travis probably gotta remove some tracks he wrote about her first.. lol," a fan adds. "They'll be back together next week," added a fan.
According to a report by a leading global entertainment outlet, "Kylie and Travis are off again. They were supposed to spend the holidays together. But she went to Aspen with her daughter to spend time with friends and family. And this is not the first when the couple has split. It has happened several times before in the past as well."
ALSO READ: Furious Celine Dion fans protest outside Rolling Stone's office for excluding her from top 200 singers list
Last Updated Jan 9, 2023, 11:10 AM IST