Koffee With Karan 8: Ranveer Singh's 'special message' for critics bashing him for 'Don 3' is unmissable
After a long and agonizing wait from audiences and fans, the first episode of Koffee with Karan Season 8 featured Ranveer Singh and Deepika Padukone. Ranveer had some riveting answers in the rapid-fire round. Ranveer Singh finally gave a special message to critics who have lashed out at his casting in Don 3.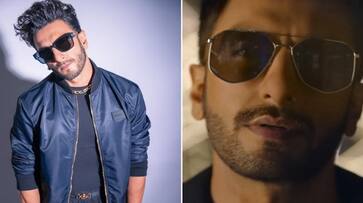 The eighth season of Koffee with Karan has embarked with a bang, featuring the dynamic duo and most popular bollywood real-life couple Ranveer Singh and Deepika Padukone as the first guests on Karan Johar's talk show. The rapid-fire round, known for its fiery and twisted questions, lived up to its reputation, with Ranveer delivering intriguing and riveting answers. Notably, he had a message for critics of his casting in Farhan Akhtar's much-anticipated project, Don 3. Additionally, Ranveer revealed his viewpoint on who Deepika looked the best on-screen with. He also provided keywords to craft AI replicas of both Deepika and Alia Bhatt.
ALSO READ: Koffee With Karan: Karan Johar to make love triangle with Deepika Padukone, Ranveer Singh and Ranbir Kapoor?
In the first episode of Season 8 of Koffee with Karan, Ranveer Singh faced a rapid-fire question, prompting him to deliver an automated message for those who thought he was not the apt and proper fit for the role in Don 3. In response, Ranveer asserted, "Ek chance dedo, 12-13 saal me thik thak hi kaam kiya hai maine, toh ek mauka toh banta hai" (Give me a chance, I have done decent work in the last 12-13 years, so I deserve a chance).
Ranveer Singh was questioned and asked to give three keywords to create an exact AI replica of his Rocky Aur Rani Kii Prem Kahaani co-star Alia Bhatt. Ranveer said, "A white cat, casper, the friendly ghost, sakhi."
For his wife Deepika padukone, Ranveer said, "Replica iska ban nahi sakta." But he answered, "Sunshine, tweety bird, pebbles flintstone." Ranveer was questioned about who Deepika looked best on-screen with. He confidently pointed to himself. Karan prompted him to name somebody else apart from him. Ranveer then mentioned Shah Rukh Khan.
ALSO READ: Modern Family: Sofia Vergara reunites with her co-stars Jesse Tyler and Julie Bowen (Photos)
Last Updated Oct 26, 2023, 11:22 AM IST