Karnataka government gives a nod to resume television shoot
Karnataka revenue minister R Ashoka said, "Following strict rules and regulations adhering to quarantine, television serials can resume only indoor shooting. I have spoken to the chief secretary regarding this matter. TV artistes and thousands of workers are dependent on television serials"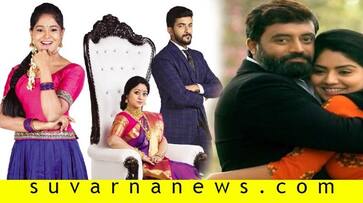 Bengaluru: Karnataka government has finally given a green signal to the Kannada television industry to resume shoots. The minister of revenue department, R Ashoka confirmed the same on Tuesday (May 5).
While the daily shows have been granted permission to resume shoots, cinema and reality show shoots are still withheld. However, the makers have been asked to take proper precautionary measures during the shoot hours and only 'indoor' shoots are allowed with minimal staff on the set.
"More than 6,000 workers are dependent on television serials. Permission has been given to resume shooting inside homes," Ashoka said. "It has been directed that all precautions should be taken. But, outdoor filming is still not allowed," he said.
Meanwhile, Ashoka reiterated that all shops dealing with the construction sector must be allowed to open. "There are complaints that the police aren't allowing such shops to operate. Directions have been issued to district police superintendents to allow them," he said.
Kannada television association president SV Shivakumar met chief minister BS Yediyurappa recently requesting him to give permission to shoot television shows, which have been stopped since March 22.
As Kannada general entertainment channels don't have fresh episodes of soap operas and reality shows, they are rerunning popular, old shows to keep viewers entertained.
Last Updated May 6, 2020, 3:13 PM IST