Kamal Haasan, Rajinikanth on PM Modi's janatha curfew initiative to combat coronavirus spread
Rajinikanth also asked people to appreciate the selfless service of the medical personnel by participating in the nationwide appreciation applause and prayers at 5 pm on Sunday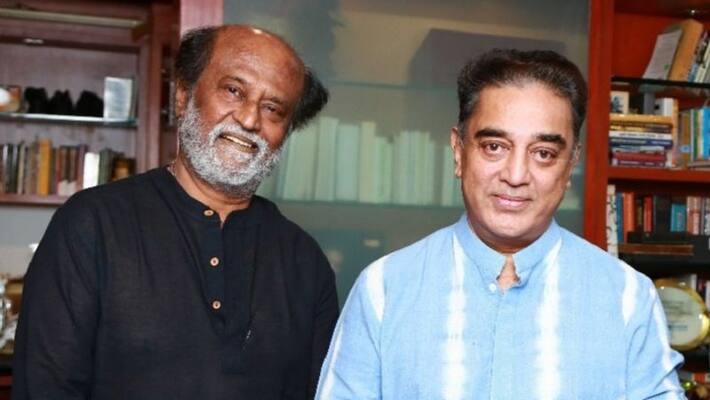 Chennai: Tamil star Kamal Haasan released a video in which he requested everyone to take care of their health by practising social-distancing. He further gave some tips to utilise one's free time. 
Kamal Haasan also expressed solidarity with PM Modi's janatha curfew and said that extraordinary situation requires extraordinary measures. He urged people to stay united and indoors.
Superstar Rajinikanth on Saturday urged citizens to stay indoors on March 22 and follow janatha curfew as advised by Prime Minister Narendra Modi. In the video posted on social media, Rajinikanth said India is preparing to prevent the crucial stage 3 community transmission of coronavirus across the country. 
Rajinikanth also asked people to appreciate the selfless service of the medical personnel by participating in the nationwide appreciation applause and prayers at 5 pm on Sunday.
 
The country will be observing an unprecedented shutdown on Sunday following Prime Minister Narendra Modi's appeal for a janatha curfew, where people have been asked to voluntarily stay indoors to check the spread of coronavirus while public transport will be suspended or curtailed and all markets and shops except those dealing with essential items and services will be closed on the day.
Cutting across party lines, chief ministers and others leaders urged the people to follow the self-imposed curfew from 7 am to 9 pm, noting that "social distancing" was key to breaking the chain of infection. 
 
Last Updated Mar 22, 2020, 9:26 AM IST