An evening with evergreen hero of Sandalwood, Ramesh Aravind
Ramesh Aravind's first film was Sundara Swapnagalu.
Gandasre Nevu Yestu Ollayavaru was his 25th film
Prathiartha was his 50th film.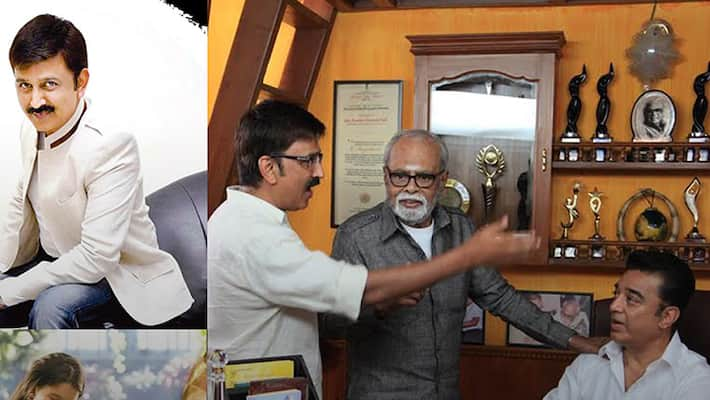 Ramesh, a successful South Indian filmmaker will test his mettle as the much talked about Pushpaka Vimana (his 100th movie) will release on January 6.
Ramesh Aravind debuted as a lead actor in the movie Sundara Swapnagalu in 1986.  Currently, he is on cloud nine as he joins 'century club' with his latest film Pushpaka Vimana.
Ramesh has shared his experience in an exclusive interview to Asianet Newsable.
How does it feel to be in the 100 films club?
I feel great. I have seen 100th films of legends Dr Rajkumar, Dr Vishnuvardhan and Shivaji Ganeshan. Now I am in that club. I feel honoured. I want to thank the directors, producers, co-stars who were with me in my film-journey.
What is the biggest lesson the cinema field has taught you?
Initially I focussed on just acting. But when I took to direction, I had to broaden my horizon and started taking all aspects of film making seriously. I was concentrating on the script, screenplay, casting along with direction. Since I have also produced a few films, I am also aware about marketing a film and the strategy to take it to the theatres. It was a new learning experience with every film. The learning process is a continuous.
How did you get your first break in movies?
The credit goes to the master director K Balachander, who gave me a break with my first film. It is my privilege that I got to direct Balachander in the film Uttama Villan. Unfortunately, this was the last film Balachander acted as he died of age-related ailments.  
I must thank my good friend Kamal Haasan who asked me to direct Uttama Villain. I am lucky to have worked with K Balachander and Kamal Haasan who are most respected artists in the industry for their determination, hard work and creativity.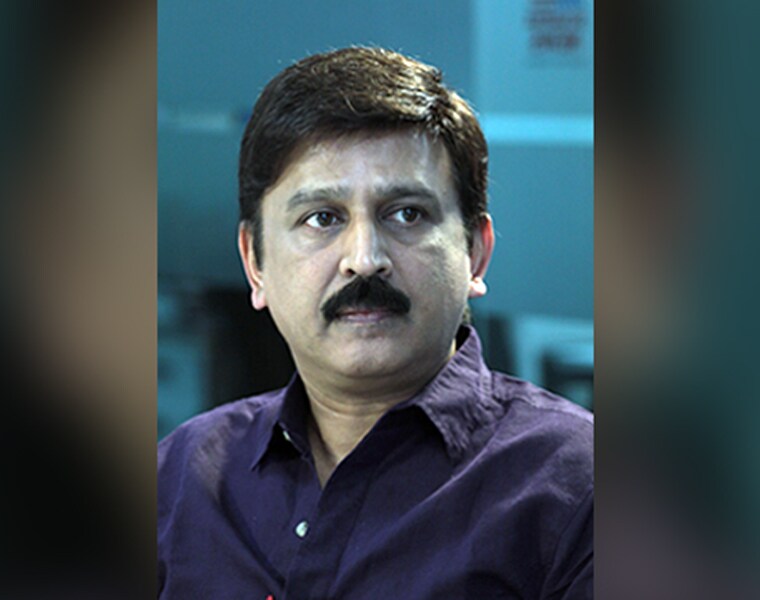 Do you keep a count of the films you have done?
Frankly speaking, I was told by a film journalist that Pushpaka Vimana was my 100th film in the lead role. I have also done films in other languages. If all the films are considered, then the total number will cross 150. Trust me, number does not matter as long as you do good and quality stuff.
Among the 100 films, which one is your favourite?
Amrutha Varshini is very close to my heart as the negative role I played is still etched in my memory.
With two films hitting the big screen, what are your expectations in the time of demonetisation?
Yes! This Friday, My seventh directorial venture Sundaranga Jaana will release and two weeks later, my 100th film as an actor, Pushpaka Vimana will get released. Both these films were made on a decent budget.  
Sundaranga Jaana in which Ganesh is playing a lead will attract audience as he is playing a Ghajni-type guy who falls in love but forgets things more than often. His forgetfulness and situations revolving it is the highlight of the film. 
In Pushpaka Vimana, I play a mentally challenged father. This will be the best emotional and sentimental film of 2017.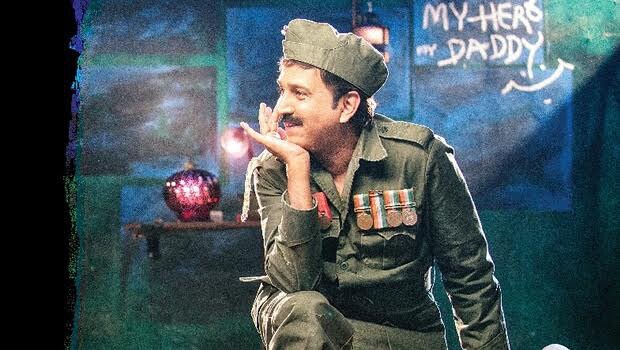 You were hesitant to take this project at first?
Yes! As there was already a silent film acted by Kamal Haasan with the same title, I thought it will be disastrous decision. But after I read the script, I fell in love with the subject and my role in it. The story of love between a mentally-challenged father and his eight-year-old daughter moved me so much that I personally called Sangeetham Srinivas Rao, maker of the original film Pushpaka Vimana to get permission for using the title of his film. He did not have any objection and said the title is not his as it is available in scriptures and anyone can use such titles.
The film was shot in Coastal Karnataka, in the outskirts of Bengaluru and in Mysuru. The film will also mark the re-entry of Prema Loka heroine and bollywood actress Juhi Chawla in the Kannada film. She will be playing a small cameo role.
Last Updated Mar 31, 2018, 6:32 PM IST