I still struggle to adjust in Bollywood: Sunny Leone
Sunny Leone talks about her struggles in Bollywood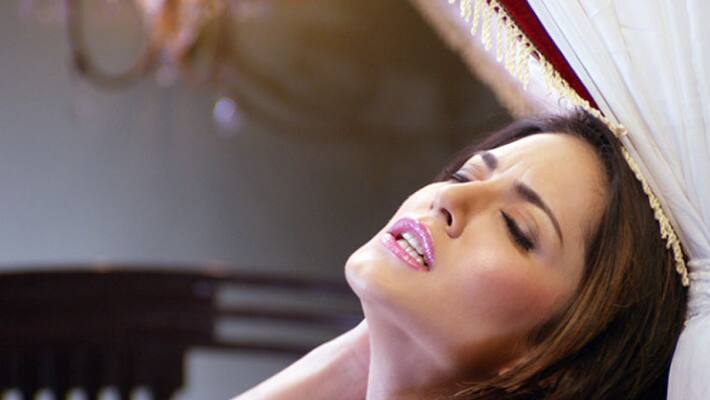 Sunny made her big screen debut in 2012 with "Jism 2" after appearing on reality TV show "Bigg Boss".
    
When asked about her journey so far, Sunny told reporters, "I had to adjust a little. I realised very quickly that I had to (adjust) because Bollywood will never change. As far as how things are done on sets, this was a world that I never knew."
    
"I love being here; I learn something new everyday. So that for me is fun. But the struggle is all the time," she added. The actress has collaborated with New York-based start-up escapex to launch her app.
    
Sunny says she knows the importance of e-commerce and feels since the shelf-life of an actor is limited, one must broaden their horizon.
    
"I knew that I wanted to have my e-commerce. The shelf-life of a Bollywood actor is not always long unless you are Amitabh Bachchan, Salman (Khan), Shah Rukh (Khan) or Aamir Khan.
    
"So if I don't make beyond one film or a few films, or something happens, I know I've built my brand so strong, I can do anything I want. So e-commerce was very important for me..."
    
The 35-year-old actress says she is a "product of social media" and hence having her app is a big deal for her.
    
"I am a product of social media. That's how I grew my name; people started knowing who I was. For me to have one app where my fans or followers can see everything about me... It's exciting."
Sunny says she enjoys following Sonam Kapoor on Twitter and finds her interesting.
"I follow everyone on Twitter. I think Sonam is really interesting to watch because she is in a different country everyday, doing different things. I find that very interesting."
    
When asked which male actor she would want to have with her on the platform, Sunny took Ranveer Singh's name.
"Ranveer Singh would be interesting. He is always doing something crazy and fun. He has a great fashion sense and some wacky outfits too. I think it would be fun to see him. His videos would probably be funny." 
Last Updated Mar 31, 2018, 6:39 PM IST