Harpreet Singh is raising the bar high for Punjabi music and film industry
Harpreet Singh's strong vision and his passion for producing incredible music and cinema have paved the way for the growth of many deserving talents from Punjab.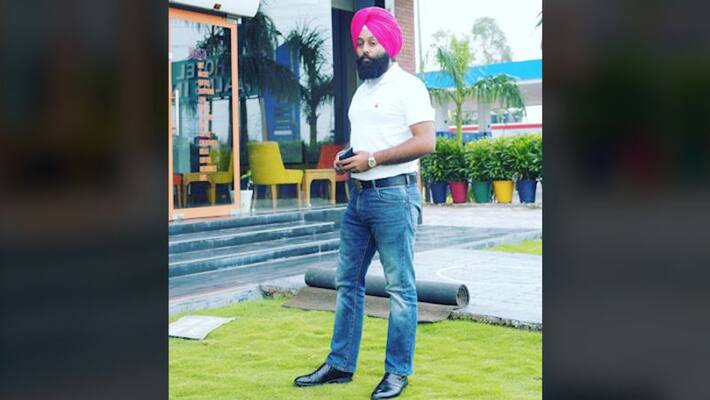 When it comes to the world of entertainment as a whole, people and audiences all over the world first appreciate the actors who put in their heart and soul into a character, then they like to appreciate the music of a film or an album that touches the right chords with them. The director of a film/album plays an equally crucial role in making their content reach the maximum. 
However, one person that most of the people fail to notice or give their due credit is the producer of the content. Producers are the ones who can be called the captain of the ship, and they are responsible for allowing multiple talents in the industry and for opening doors for creativity by offering content that remains distinguished and unique from others. Amongst these experts and brilliant individuals is a young producer from the Punjab entertainment industry named Harpreet Singh, who has made his goal to level up the industry at par with Bollywood and Hollywood through impressive and magnificent music and film projects.
Producers have the highest influence on music and film projects for they are the true skilled minds behind the content. Harpreet Singh who is popular as Hpreet Singh and Singhwithbenz is the one who has been working towards giving a deserving platform to many upcoming and talented artists so that they can carve a future for themselves competing on an international platform as well. 
Harpreet never had a background in music or cinema, but his pure love and passion for the same, made him enter the field and took him towards achieving more success each passing day.
Realizing the potential Punjabi music and films have, Harpreet wished to change the dynamics of the industry forever through his efforts. For this, he initiated his record label and production called "Singhwithbenz." His team members are all together climbing the ladder to success with their innovative and groovy music. His company so far has already given many record-breaking hits and established many artists as well. He also makes some animated movies and makes people feel the presence of many real-life superheroes in Punjab.
Harpreet currently is working on several music albums which he would be producing this year and also working on a movie project under his production. Harpreet works with the aim to showcase the talents of various up and coming artists all over the world by helping them to share the stage with the leading Punjabi music and film artists.
To be updated on his next music and film projects and get inspired by him.
Last Updated Jul 26, 2020, 11:37 PM IST