Demise of Malayalam actress Aparna Nair sparks family's accusations against husband
Malayalam actress Aparna Nair's family alleges her husband's excessive drinking and neglect led to her tragic death by suicide. Police are investigating while her husband denies any issues in their relationship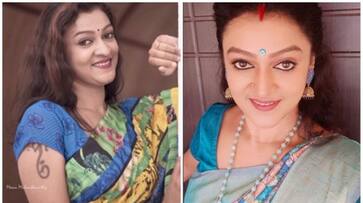 Malayalam television actress Aparna Nair was tragically found dead at her residence in Karamana, Thiruvananthapuram, on August 31. The family of Aparna Nair has made distressing allegations, pointing the finger at her husband, Sanjith, as the responsible party behind her untimely demise.
Aparna P Nair, renowned for her roles in Malayalam films and TV shows, passed away under circumstances that have left the film industry and her fans in shock. A FIR, filed in connection with her death, indicates that Aparna's sister filed a complaint in which she claimed that her husband's excessive drinking and neglect were major contributing factors that led Aparna to take the tragic step of ending her own life.
Aparna's family has accused her husband, Sanjith, of being responsible for her death. According to the FIR, her sister's complaint alleges that the actress endured anguish and ultimately died by suicide as a result of her husband's excessive drinking and indifference to her well-being. The FIR further details that Aparna's mother informed authorities that the actress had been discovered unconscious. Despite immediate efforts to rush her to the hospital, she was declared dead.
ALSO READ: Sanjay Dutt recalls funny memory of Subhash Ghai making him wear 'ghagra' in Khalnayak
Sanjith, Aparna's husband, has vehemently denied all allegations while speaking to regional media outlets. He insisted that there were no issues between them, asserting that they were living together happily.
The police have initiated an investigation into the allegations, with plans to register a case accordingly against Sanjith.
Aparna Nair was discovered deceased in her Thaliyil residence in Karamana, Thiruvananthapuram, at the age of 33. The police received information regarding her death from a private hospital, where her lifeless body was located inside her home before being transported to the hospital. Aparna is survived by her husband and two children.
Her notable work includes appearances in popular TV serials like 'Chandanamazha' and 'Atmasakhi,' and she has also played roles in a few films. The unexpected loss of Aparna Nair has left a profound impact on the entertainment community and her admirers, as her family seeks answers regarding the circumstances surrounding her tragic passing.
ALSO READ: Jawan: Nayanthara, Vignesh Shivan seek blessings in Tirupati along with Shah Rukh Khan and Suhana (Video)
Last Updated Sep 5, 2023, 12:45 PM IST