Exclusive: Renowned rapper-singer King opens up on foot-tapping hits 'Oops', 'Maan Meri Jaan'
In a recent interview with Asianet Newsable, the renowned singer and rapper King opens up on his foot-tapping numbers Oops and Maan Meri Jaan.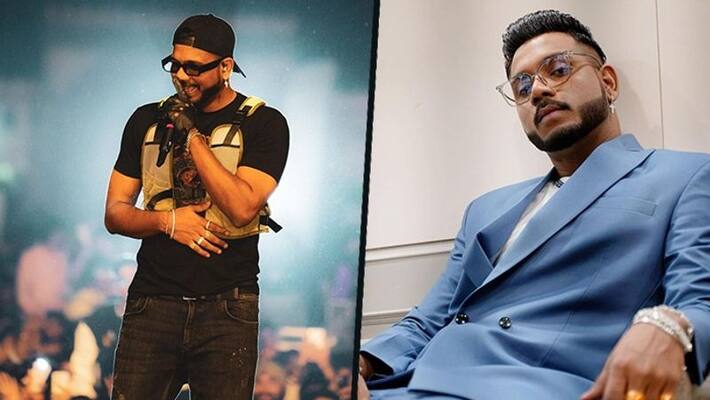 King, rose to fame with his iconic song Tu Aake Dekhle after his power-packed stint and performances in MTV Hustle.
He enjoys around 3 million followers on Instagram. Some of King's recent hit numbers include Oops and Maan Meri Jaan. In a recent conversational interview with Asianet Newsable, the singer and rapper opened up on some fun back stories related to both his viral songs.
ALSO READ: Alia Bhatt 'energetic' after acing 108 surya namaskaras; strikes cute poses with sister Shaheen
Speaking to Asianet Newsable, King spilled some details on the back story for Oops. He said, "I was sitting with my music producer, Section 8. He played one dry sound but something unique. I had wanted to do this sort of sound for a long time. So, I thought, why not make a song with no sound, just a baseline, and a loop. When Section 8 played that loop, I started feeling the vibe of it. I started writing then and there. The most interesting thing about Oops is it is a Conversation (Baat - Cheet) between a guy and a girl on a baseline and loop. That is the story behind Oops."
Opening up on the fun story behind the making of Maan Meri Jaan, King adds, "I wanted to make something to which every generation can relate. If you pick any line from Maan Meri Jaan, say, Mai Saaya Ban Ke Saath Tere Rehna 24 Ghante, Gen Z can also relate to it. Millennials, people in their 50s and 60s, can relate to it. Now people can relate to the song. We are topping Spotify Charts India, Daily Top Songs No. 1, Weekly Top Songs No. 1, and not just India now, Maan Meri Jaan ranked no. 53 on Spotify Daily Top Songs Global. Breaking all the language barriers, Maan Meri Jaan is viral in ten countries, excluding India. So, it is not just my song, but is now an Anthem."
King also shares, "I believe there is a market for every song right now. If we talk about remixes or remakes, they have their audience base. Any original tracks like Oops have their audience base. But eventually, people want to listen to something fresh, which they can vibe to. Oops became a hit song in India because it gives you a groovy vibe with some simple and catchy lyrics. Audiences are enjoying the freshness of this track. This is why it is topping Spotify Charts India ranked no. 59, with over 35 million+ streams on Spotify and over 40 million+ views on YouTube, and several reels are trending on Instagram."
ALSO READ: Shah Rukh Khan thanked fans randomly for superb response to Pathaan; netizens hail, 'You are always here'
Opening up on the making of Maan Meri Jaan, King shares, "Maan Meri Jaan will always be a memorable experience for me from the audio making to the music video shoot to the journey it has experienced after release and on the Tour. It was obviously already sounding like the perfect successor to the love that people felt with Tu Aakey Dekhle, but to visually reunite with Natasha, who was my "KHWABEEDA", in the previous EP, just helped us tie up the entire EP and Album together in all ways."
Last Updated Jan 28, 2023, 7:00 AM IST