Drug accused actress Ragini shifted to private hospital from jail
After complaining of severe stomach pain, actress Ragini Dwivedi has been shifted to a private hospital from Bengaluru central prison. A few days ago actress, her jailmate Sanjjanaa Galrani was released on bail after she stated about some health issues.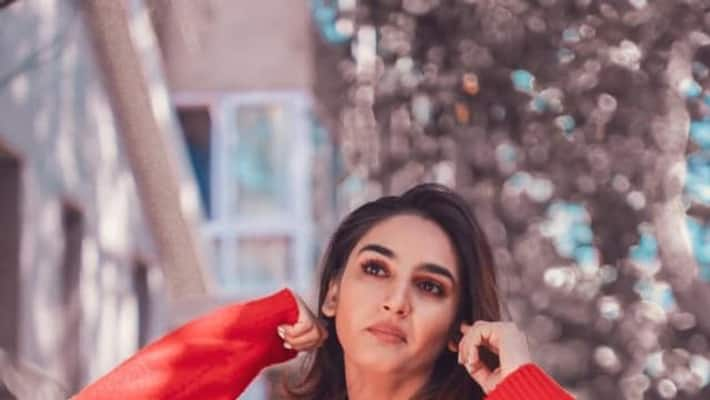 Sandalwood actress and drug accused, Ragini Dwivedi was shifted to a private hospital after she complained about a health issue.
The actress is said to have narrated her ordeal to her parents and the jail official about having severe stomach pain was given permission for treatment at a private hospital.
The actress was taken in an ambulance from jail and two women cops accompanied her.
The jail officials were told that the accused would require hospitalisation for further treatment and got permission from the prison department.
However, some in the police circle also raised doubt as recently actress Sanjjanaa Galirani, another drug accused was released on bail after her lawyer moved the bail application based on health grounds and mentioned about a surgery.
It is said, after Sanjjanaa was released, Ragini's parents also met her at an undisclosed location and inquired about their daughter in jail.
Some say, after Sanjjanaa's formula worked, Ragini may also be planning the same now to walk out of jail.
Both the actresses were first raided and then arrested by CCB Police following their alleged links in the drug case and posh parties where drugs are supplied and consumed.
Last Updated Dec 24, 2020, 1:30 PM IST