Darbuka Siva: I've never thought about acting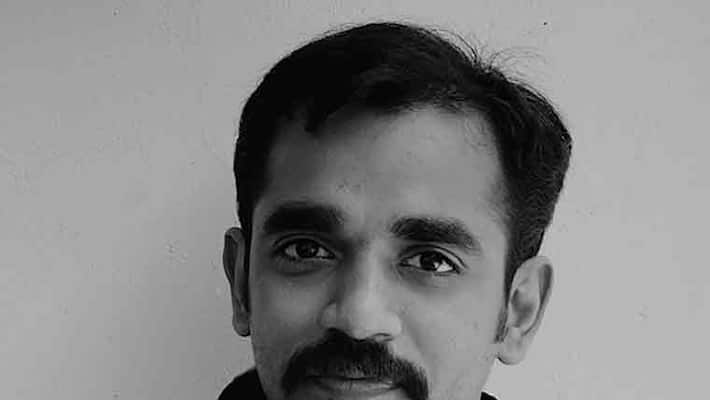 The promotional trailer of Tamil film Rajathadhiram 2, a sequel to Rajathandhiram (2015), unveiled the first six minutes of the movie earlier this month. The promo for its sequel released exactly a year later, on the same date as the first part. The sequel is also being produced by Gautham Vasudev Menon and it has already raised a lot of expectations. Adding to it, maestro Illaiyaraaja will be adding his tunes to the film. Rajathandhiram (2015) saw stars including Veera Bahu, Regina Cassandra, Aadukalam Naren and Darbuka Siva essaying significant roles. Darbuka Siva made his film debut with Rajathandhiram. And with its sequel in the offing, the musician-turned-actor opens up about the film, the sequel and more.
You transitioned from being a musician to an actor - how did it all happen?
I've never ever thought of being an actor and I was content as a musician playing different styles of music that excited me. After ten years of gigs and tours, I finally decided to take a break. It was sort of a self-imposed sabbatical during which I got a call from Veera Bahu, whom I had met at one of my album release events. He asked me if I'd fancy playing a role in the film. I was a bit surprised with the offer and wasn't sure initially. But I gave it a shot anyway. Later, I got to know that Ajai Prasath had seen me in a concert and thought I'd fit the character. It was he who referred me to RTM team. Then I just landed up on the film shoot directly with no experience as an actor.
Rajathandhiram got good response from the audiences and was critically acclaimed. The sequel, too, has raised anticipation levels of the audience. Was it because of the innovative promotional techniques?
Yes, it is quite an unique way to promote a film. Such ideas have become essential for promoting movies to attract attention . So we came up with this idea and we are glad it worked. It has raised a level of anticipation, which is nice but now we just have to make sure we live up to the expectations.
What are your expectations from the upcoming sequel?
Personally, I think it'll be fun working in the film, just like RTM 1. For me,  it's all about the process. Then hope that audience will too enjoy it as much as we did.
Being a musician, do you think Ilaiyaraaja's music adds to the popularity of the film?
I grew up listening to his music. And being an independent musician, I've been working on various styles of music from all around the world yet I feel home whenever I listen to his music. I think it's a massive boost for any movie to have him on board. I'm really glad that he's been kind enough to work on the music for our film.
What gave the idea for the innovative movie promotion?
As far as the promo is concerned, we were just bouncing off some ideas with each other and stumbled upon this one. Then we just improvised a little around the basic idea. But we did not do it just because I'm a musician, we just felt it will be funny if my character does a terrible cover of that song sequence in an old radio show vibe.
How will your role be portrayed in the sequel?
I think my character will pick up from where it left off in the first part. If you've watched the new promo you'd have figure out that I'm not going to get any smarter or intelligent in the sequel (laughs). But there are some really funny scenes in the film that I'm looking forward to.
The RTM2 team has managed to rope in Gautam Menon once again to work on the sequel . What are your thoughts on that? 
We are glad that we've been able to retain his association for the sequel too. He is someone who brings a certain level of class to any project he's involved with. On the other hand, creatively, he's been a mentor who has always been there for us, pointing out key factors that makes a movie interesting.
How would you describe your relationship with the crew?
We have a small team of cast and crew in our film who know each other very well because we've worked together in the first part too.  We're extremely comfortable with each other and have loads of fun during our shoot. 
What offers are you looking at in the near future? 
In terms of music, I'm currently working on an international collaboration called Dosti Music Project. It's a cultural diplomacy program in the US. It's nice to get back to making and performing some music after a break. I've also worked in a couple of movies, which might release soon. 
Do you plan to continue acting in films? Should we look forward for RTM3? 
I honestly don't have a plan right now. So right now I'm focusing on acting and having fun while doing so, I'll continue acting as long as it's fun. Also, I'm not keen on taking every movie opportunity that comes my way. Only the ones which I attract my attention. Regarding Rajathandhiram 3, it's too soon to speak about it. We can talk about it next week maybe? (laughs).
 
Last Updated Mar 31, 2018, 6:35 PM IST