CM Mamata Banerjee got injured, Bengali actress-MP Mimi Chakraborty, Nusrat Jahan sent their heartfelt prayers
Mamata Banerjee hit her leg and neck real bad and has been admitted to hospital.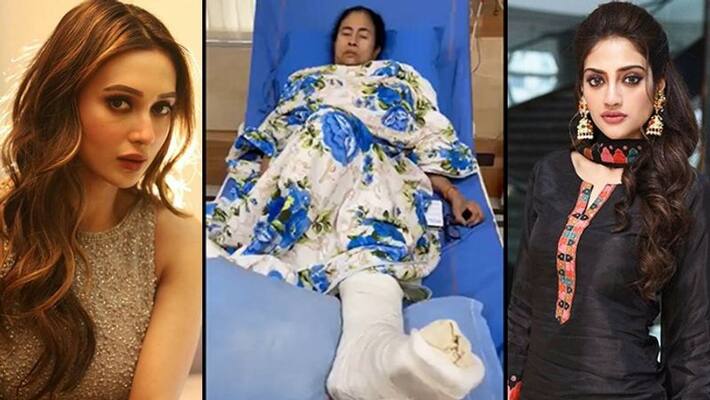 According to hospital authorities, CM hasn't broken any bone. But it's a severe muscle injury, and cracks have been found on her leg. She will be under 48 hours of surveillance.
As the elections are coming, Mamata Banerjee was going through some pressure and on top of that this incident happened. As soon as the news got out, social media platforms are flooded with 'Get Well Soon' messages.
Bengali actress-cum-MPs Nusrat Jahan and Mimi Chakraborty wished their best. Nusrat wrote, "I am strongly protesting against those who have done this. You may have wanted to hurt Didi, but keep in mind that Didi always turned around. I wish her a speedy recovery."
While Mimi wrote, "Get well soon my queen, Bengal prays for you."
Last Updated Mar 11, 2021, 6:09 PM IST