Bigg Boss Telugu Season 7 update: Pallavi Prashanth announced first Captain; Read details
Pallavi Prashanth is announced as the First Captain of Telugu Bigg Boss Season 7 & is ready to handle the team under his leadership guidance.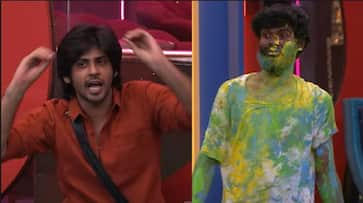 Bigg Boss Telugu Season 7 is a widely spoken topic currently since its premier on 3rd September, 2023 on Star Maa & Disney + Hotstar, hosted by Nagarjuna. Priyanka Jain, Shivaji, Shobha Shetty, Subhashree Rayaguru, Pallavi Prashanth & Amardeep Chowdary are few of many contestants. Prashanth becomes the first caption on this season as he defeats many hurdles that came in his way. There were many controversies & disagreements to give a tough competition, between contestants.

The Task:
There was a task namely 'Rangu Padudi' which included all four finalists & the referee (sanchalak) - Priyanka Jain, of the task. Sandeep was initially eliminated from the task after the first buzzer. But when he questioned the decision of Sanchalak, that lead to a conflict between him & Pallavi Prashanth.
Additionally, Sandeep accused Pallavi Prashanth for slapping him, during the task but Pallavi denied the accusations, in the counter. Also other house members supported Pallavi. Adding more to the turmoil, Gautam accused Sandeep for planning a group strategy which caused more unrest in the house.
Meanwhile, Sanchalak -Priyanka gave a decision that Teja should be removed from the task, though he didn't like the decision but eventually he agreed to it. And also Sandeep was eliminated from the task leaving only Gautam & Pallavi in the task.
Initially, a letter task was organised where Amardeep - Sandeep & Shivaji - Pallavi Prashanth were involved. But Amardeep gave up his letter to make a clear road for Sandeep & so did Shivaji do the same, for Pallavi Prashanth.
 
ALSO READ: Bigg Boss Telugu 7: Know Shakeela's fee for her per week stay on Nagarjuna Akkineni's reality show

The Winner:
When the final buzzer was blowed & the task was completed, Pallavi Prashanth was declared as the winner of the task & henceforth, he was announced as the First captain of Season 7.

ALSO READ: Bigg Boss Telugu 7: Glance at contestants of Nagarjuna-hosted reality show
 
Last Updated Oct 7, 2023, 2:49 PM IST