When star Shivarajkumar played the dupe and nailed the shot
Shivarajkumar, who recently lost his mother Parvathamma has decided not to celebrate his birthday in a grand manner. He has requested his fans not to waste money on cakes, and decorations, banners. Instead, he has asked them to donate the money to orphanages and distribute it among the needy.
On his birthday here is an incident, narrated by Chi Gurudutt, star's childhood friend, which will make you love Shivanna more than ever.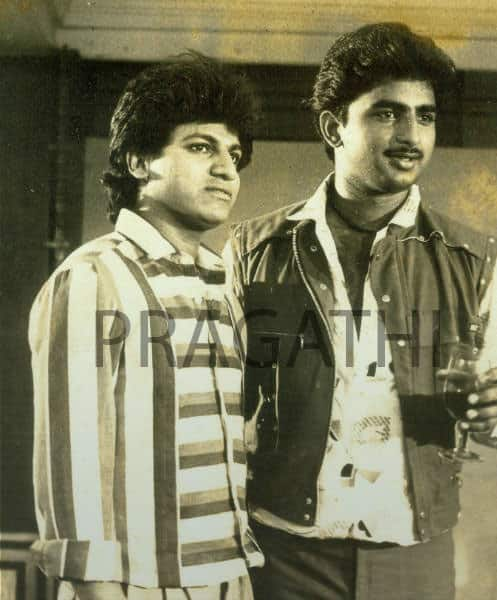 Both Shivanna and Gurudutt entered the cinema world together with the movie Anand in 1986. Shivarajkumar even taught driving to Gurudutt for one month for the movie Anand. Gurudutt was elevated to the position of producer with the movie Anandajyothi (where Shivanna played the lead role) and as a director with the movie Samara. This wouldn't have been possible without Shivanna's help, says Gurudutt.
Now coming to the interesting incident, I (Gurudutt) was acting along with Shivu (as Gurudutt calls Shivarajkumar) and Balu (Balaraj) in the thriller movie Samyukta. The movie was based on Kakolu Saroja Rao's novel and directed by Chandrashekhar Sharma.
Initially, me and Balaraj were supposed to act in the low budget movie sans Shivarajkumar. However, with Shivu's entry the movie was considered as a star film as he had already acted as a hero in the most talked about movies Anand, Rathasapthami and Manamecchida Hudugi.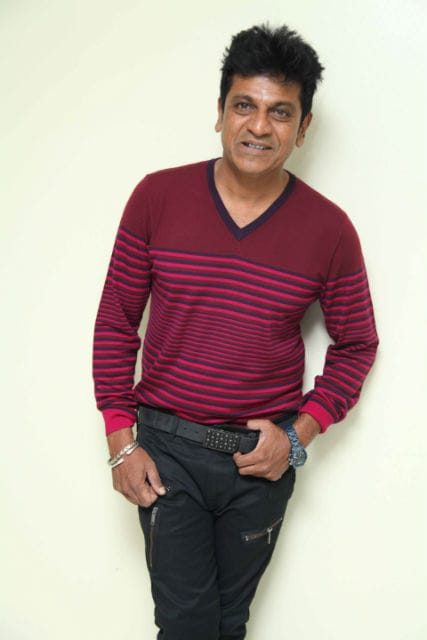 But when in the set Shivu did not carry any weight and was happily mingling with everyone. He joined us in this movie with a feeling that it will help us (me and Balaraj) in building our career. The movie was a huge success.
At the shooting, Shivu was always actively taking part in the happenings in the set. During the shooting of the movie Inspector Vikram, directed by Dinesh Babu. The movie had a chasing scene which was to enacted by Tamil actor Narayan. The shooting was taking place at  Kemmannu Gundi, one of the picturesque locations in the state.
Narayan was the villain, and he had to drive the car swiftly, turn it and stop putting the brakes abruptly. But the shot was not being okayed even after four takes.
At this point, an enthusiastic Shivu volunteered to be the dupe for Narayan. Shivu had a craze for driving, and without caring for his star value and image, he became the dupe for this scene.
It was a risky shot, and we all asked Shivu not to do so. But he had decided, and to all our surprise, Shivu okayed the scene in the first take itself.
Last Updated Mar 31, 2018, 7:03 PM IST