IND vs SL 2022-23, 1st ODI: 'No way you drop a player for scoring a double ton' - Prasad on Kishan's axe
IND vs SL 2022-23: Team India will not be retaining Ishan Kishan as an opener in the opening Guwahati ODI and will give Shubman Gill a chance instead. The move has drawn the ire of Venkatesh Prasad, who has criticised India's selection.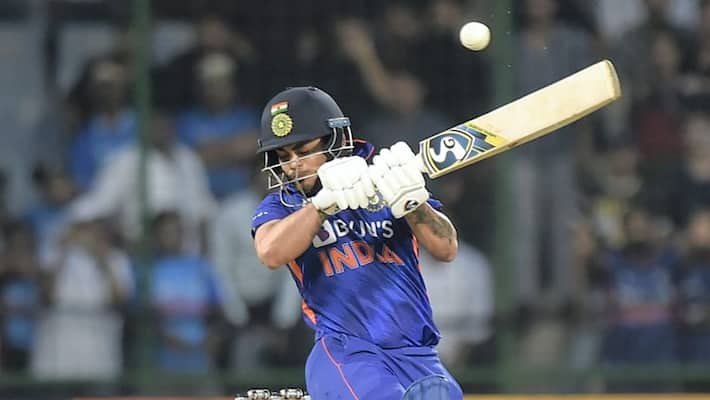 Former Indian pacer Venkatesh Prasad has criticised the axe of young Indian wicketkeeper-opener Ishan Kishan from India's playing XI for the opening One-Day International (ODI) versus Sri Lanka. He said, "there is no way you drop a player for scoring a double hundred". Ahead of the first contest versus Lanka on Tuesday, Indian skipper Rohit Sharma announced that he would open alongside Shubman Gill and not Kishan, who scored a 200 in his last innings in the format.
"Think fair would have been to give a chance to a man who scored a double hundred in India's last ODI, and in a series where India lost two games and the series. Have all the time in the world for Gill, but no way you drop a player for scoring a double ton," Prasad conveyed in a series of tweets.
ALSO READ: IND VS SL 2022-23, 1ST ODI - HOTTEST FANTASY XI PICKS, PROBABLES, PREDICTION, WHERE TO WATCH AND MORE
Playing only his 10th ODI, Kishan scored the most rapid double-century in ODI history last month versus Bangladesh in Chittagong. Prasad, featured in 33 Tests and 161 ODIs for India, also deems mediocrity is favoured over the "X-factor" in the existing structure. "There is a reason we have underperformed in limited overs cricket. Constant chopping and changing, and a guy who does brilliantly and is an X-factor is dropped and mediocrity retained," he further penned.
"In England, Pant scored a hundred in the final ODI and helped India win the series. However, based on the T20 form was dropped from the ODI team. KL Rahul, on the other hand, barring a couple of innings, has failed consistently but retains his place. Performance is not the main parameter. Sad," the 53-year-old Prasad concluded.
ALSO READ: IND VS SL 2022-23 - 'STIFF BACK' DURING NET BOWLING THE REASON FOR JASPRIT BUMRAH BEING RULED OUT OF ODIS
Former Indian batter Mohammad Kaif also had his vote on the matter. "Slightly uncomfortable watching an Indian team today without last ODI's double hundred scorer Ishan Kishan, and last T20's centurion Suryakumar Yadav. Hope they remain motivated," Kaif mentioned in his tweet. Rahul will be the nominated wicketkeeper in Guwahati. World's number one Twenty20 International (T20I) batter, Suryakumar Yadav, will likely sit out of the opening ODI, with Shreyas Iyer being the selected choice. India last won an International Cricket Council (ICC) event in 2013, during the Champions Trophy in England under MS Dhoni's leadership.
(With inputs from PTI)
Last Updated Jan 10, 2023, 12:08 PM IST