Ziqitza Healthcare ltd service Ambulance is now popular for Disaster Management
Experts at Ziqitza Healthcare Ltd says, that the possibility of a fatality is five times more likely in the construction industry than in the manufacturing industry, and the risk of a major injury is 2.5 times higher.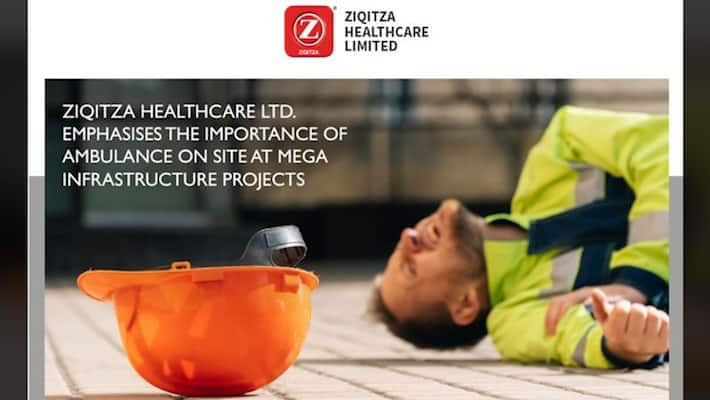 Few days back an under-construction flyover bridge collapsed, at the city of Mumbai, in Maharashtra.Of the 24 workers, two engineers and two supervisors carrying out the work, 14 workers sustained injuries. Such incidents have highlighted the need for on-site emergency services, including medical team on site. Experts at Ziqitza Healthcare Ltd says, that the possibility of a fatality is five times more likely in the construction industry than in a manufacturing industry, and the risk of a major injury is 2.5 times higher.
Situations like these or fire at offshore projects or mishaps at warehouses, and others often require immediate medical assistance, lack of which, including a second's delay can have fatal consequences. For this reason, having an Ambulance on-site  service by Ziqitza Healthcare along with trained paramedics can potentially save hundreds of lives, as a result of timely intervention. Whether it is a case of a rural project, or an urban conurbation, having an ambulance at hand, is always advisable.
In cases of construction sites especially, accident statistics fall on the higher side. Due to electrocution, injuries from tools, and machines, falling from a height, hazardous substances and even nails, there have been several cases of sever accidents on site. For such instances Ziqitza's Ambulance on-site service which provides a fully equipped ambulance with a trained paramedic can save many lives with its prompt and timely intervention. And with this not only do builders ensure the safety of their staff, but also create a caring impression as an organization.
In an emergency, the paramedics in an ambulance are well trained in multiple life saving techniques and skills to administer life-saving treatment with great mobility.Medical emergency strikes without warning. It may be in form of an accident, fainting, mental or sudden illness.The valuable time is lost in making arrangements for the ambulance or to call a doctor.  Hence this is called "Golden hour". It is important that patient reaches an appropriate advanced health care facility within this hour.  A timely intervention by trained first aider or a qualified health care worker may save life, relieve pain, minimize complications and subsequent disabilities. From being a mode of transportation of patients to a hospital, to making a difference in the fate of the victim, the role of ambulances is crucial. There are several high-risk situations all around and as professionals, it is imperative to ensure safety at all times; be it for our staff, or our customers. And while hiring an ambulance might seem like a financial burden, the pros outweigh the cons, which make it worth the expense. Ziqitza Rajasthan too remarked that safety at project sites it imperative for safety of workers.
Speaking about the importance of Ambulance on site,Mr.Nandadeep Pandharkar – Sr. Vice President, Ziqitza Healthcare Limited said "Statistics suggest that at least 48,000 people die due to occupational accidents on a yearly basis in India. Ziqitza understand that each commercial set up is different and might have varies requirements and thus the service offering takes into account the infrastructure, location, number of people at any given time, hazards involved, working hours, proximity to the nearest health care facility. Ambulance will help in timely management of medical emergencies, boost staff morale and reduce legal liabilities of the organization in case of any untoward incident. It makes a good business sense as it is an investment and not an expense. We are currently serving over 70 leading corporate organisations & hospitals pan India to make their workplace safe. "
About Ziqitza Healthcare Limited
Ziqitza Health Care Limited (ZHL), has been one of the leading players in India's Emergency Medical Services industry since 2005. Ziqitza Limited Rajasthan & ZHL rajasthan also have appreciated the Medical room services to make workplace safe. Ziqitza limited is a "one-stop integrated healthcare solution" for corporate or government that include Integrated Emergency Services and Corporate Health Solutions. The service network includes 3,300 ambulances, state of art Helpline centres and medical mobile units that services 2 customers every second in India. We work with multiple state governments and 75 corporate clients in India and Gulf. Ziqitza is winner of Global Real impact Awards and Times Social Impact Award.
For further information please contact : visakh.dayanandan@zhl.in
Disclaimer: This is a featured content
Last Updated Sep 28, 2021, 9:03 PM IST