SBI warns of disruption in services as unions call for two-day bank strike; check notice
The bank will be closed on January 30 and 31 due to a two-day strike across the country. The United Forum of Bank Unions (UFBU), the umbrella body of banking trade unions, has called for a two-day strike.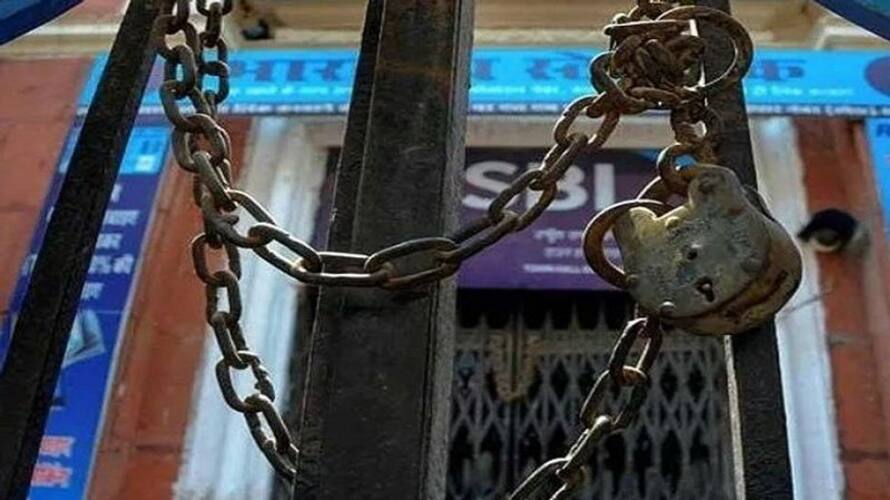 The Union Forum of Bank Unions (UFBI), the umbrella body of trade unions in the banking sector, has called for a two-day county-wide strike beginning January 30-31, following which many banks may remain closed on coming Monday and Tuesday. 
In its statement, UFBU said that because the Indian Banks' Association did not respond to the demands during a meeting earlier this month in Mumbai, the union has decided to go on a strike on January 30 and 31. Trade unions, including five-day banking, pension upgrades, and recruitment of workers from all ranks, have made various demands.
The country's largest public sector lender, State Bank of India (SBI), which has over 42 crore account holders, has said that the strike may disrupt regular services at its branches.
"The Indian Banks' Association (IBA) has informed us that the United Forum of Bank Unions (UFBU) has served a notice of strike, informing that the members of the constituent Unions of UFBU, viz. AIBEA, AIBOC, NCBE, AIBOA, BEFI, INBEF, and INBOC propose going on a nationwide bank strike on the 30th and 31st January 2023 to support their demands," SBI wrote.
According to reports, the Union Finance Ministry has asked public sector banks to conduct pay negotiations with unions to avoid a bank strike just ahead of the Union Budget.
The bank unions want to discuss a new five-year agreement to update wages and service conditions, as the previous one (2017-22) has already expired. Bank unions also want the government to fill vacant positions, which are around two lakhs. Also, discussion on the administration to resolve some residual issues.
Also Read: Finalising a historic order of new aircraft: Air India CEO Campbell Wilson
Also Read: Beating Retreat 2023: Classical ragas-based tunes, biggest drone show and more to mesmerise spectators
Also Read: Sukhoi-Mirage crash in Morena: Eyewitnesses recount blast-like sound, 2 IAF pilots landing in nearby thicket
Last Updated Jan 28, 2023, 7:35 PM IST