Petrol, Diesel Price Today, September 11: Know the fuel rate in your city
Oil marketing companies in India, including BPCL, Indian Oil and HPCL, released the latest petrol and diesel rates. On September 11, minor fluctuations in petrol and diesel prices are noticeable across various cities.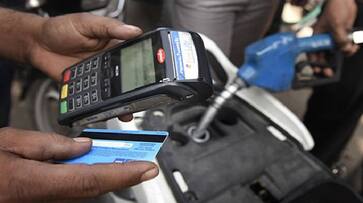 Petrol, Diesel Price Today: A marginal drop was witnessed on Monday in the international crude oil prices, but this shift has not significantly impacted oil prices within India. Crude oil rates have once again surpassed the $90 per barrel mark. In the global market, Brent crude is now priced at $90.25 per barrel, while WTI stands at $86.84 per barrel.
The most recent prices for petrol and diesel have been released by BPCL, Indian Oil, and HPCL. On September 11, oil marketing companies in India unveiled the updated rates for petrol and diesel. There has been a minor alteration in fuel prices observed in Noida and Gurugram today.
Fuel prices continue to fluctuate across different states in India. In Maharashtra, petrol is retailing at Rs 106.31 per litre, while diesel is priced at Rs 94.27 per litre, marking a decrease of 16 paise. In Madhya Pradesh, petrol is available at Rs 108.65 per litre, with diesel at Rs 93.74 per litre, reflecting a drop of 16 paise. Meanwhile, in Jharkhand, petrol prices have risen by 19 paise, reaching Rs 99.84 per litre, and diesel now stands at Rs 94.84 per litre. In Gujarat, petrol is being sold for Rs 96.7 per litre, and diesel is priced at Rs 92.32 per litre. In Rajasthan, following an increase of 38 paise, petrol has become more expensive at Rs 108.48 per litre, and diesel has risen by 36 paise to Rs 93.72 per litre. Notably, the fuel prices in the four major metropolitan cities have remained relatively stable for an extended period.
Let us check the petrol and diesel prices in some of the cities:
Bengaluru   
Petrol: Rs 103.19  
Diesel: Rs 87.89
Chandigarh    
Petrol: Rs 96.20  
Diesel: Rs 84.26
Gurugram    
Petrol: Rs 96.97  
Diesel:  Rs 89.94
Lucknow  
Petrol:  Rs 96.57  
Diesel: Rs 89.76
Noida  
Petrol:  Rs 96.76
Diesel: Rs 89.93
Hyderabad   
Petrol: Rs 109.66  
Diesel: Rs 97.82
Patna  
Petrol: Rs 107.54  
Diesel: Rs 94.32
Jaipur
Petrol: Rs 108.48  
Diesel: Rs 93.72
Last Updated Sep 11, 2023, 9:16 AM IST