Lockheed Martin to explore possibilities of investment in Karnataka
Chief minister BS Yediyurappa, who is on a three-day visit to Davos to attend the World Economic Forum summit, presented the scenario in Karnataka in the fields of aerospace and global security systems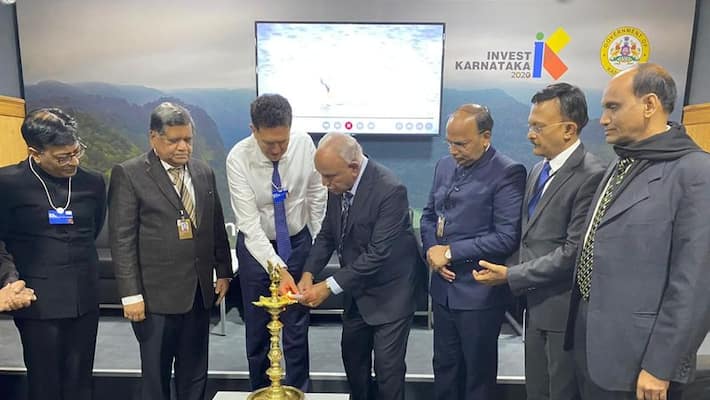 Lockheed Martin Company's executive vice president Richard Ambrose and world leader in aerospace and security has promised Karnataka chief minister BS Yediyurappa of his plans to visit Bengaluru soon. It is reported that he is planning to explore the possibilities of his company investing in the state and also take up research and development activities.
The chief minister, who is on a three-day visit to Davos to attend the World Economic Forum summit, presented the scenario in Karnataka in the fields of aerospace and global security systems. During the summit, he said 400 of the top 500 Fortune companies have their presence in the state and Karnataka would provide an ideal investment opportunity.
State chief secretary TM Vijayabhaskar, who is accompanying the chief minister along with state large and medium industries minister Jagadish Shettar, said Karnataka had the best eco-system for aerospace industries and multi-core processor units.
Novo Nordisk president and CEO Lars Fruergaard Jorgensen, presenting his company's offers to work with the Karnataka government, said his company is planning to take up educative programmes for diabetic patients.
Yediyurappa said the state government is ready to take the company's help in tackling this diabetic menace. Chief secretary TM Vijayabhasker said he would look forward to having a fruitful dialogue with the company experts on the issue. "We are keen to help the diabetic patients, particularly the poor who cannot afford drugs,'' he said.
 
Last Updated Jan 23, 2020, 4:10 PM IST