Indians can now open accounts in Russian banks remotely
This new procedure allows Indian individuals to remotely open accounts and deposit funds in Russian banks, making it particularly convenient for Indian tourists and students. The move is part of Russia's efforts to facilitate tourism and international financial transactions.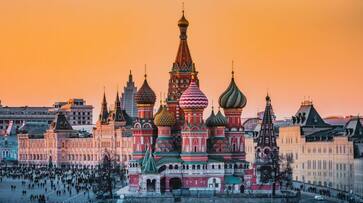 The Russian government has introduced simplified procedures for Indian nationals looking to open bank accounts with Russian financial institutions. The Russian Embassy in India made the announcement via Twitter, stating that it is now possible for Indian individuals to remotely open bank accounts or deposit funds in Russian banks. Upon arrival in Russia, these account holders will have the option to quickly obtain a bank card from a partner Russian bank and initiate financial transactions. This streamlined process is particularly beneficial for Indian tourists and students.
Russian banks have already begun to offer remote account opening services for businesses. legal entities, individual entrepreneurs, and individuals involved in private initiatives will also be able to utilize this service. When opening a bank account online, users can immediately reserve a bank account number and incorporate it into their company's documents.
Previously, the Central Bank of Russia had prohibited the opening of bank accounts for new clients without their physical presence. Exceptions were made for account openings using the National Biometric System or for existing clients.
Russia's Economic Development Minister, Maxim Reshetnikov, had indicated in September that the government's resolution on remote account openings for foreign tourists in Russian banks was nearing passage, with expectations that it would take effect by the end of 2023. Reshetnikov stated that resolving payment matters is essential as tourists enjoy visiting cities like Moscow and St. Petersburg.
The law, passed by the State Duma in June, allows foreign tourists to use Mir e-bankcards for payments in Russia. This permits Russian banks to open accounts for foreign tourists and legal entities without requiring their physical presence or the presence of representatives. Tourists can use e-bankcards to book tours, pay for services, and make purchases upon arrival in Russia.
These measures are part of a broader initiative to promote tourism and make financial services more accessible to international visitors in Russia.
Last Updated Nov 1, 2023, 4:57 PM IST