Google laying off hundreds in its recruitment division
Google parent Alphabet is laying off employees from its global recruiting team as the tech giant continues to slow hiring, it said on Wednesday. Alphabet is the first "Big Tech" company to lay off employees this quarter.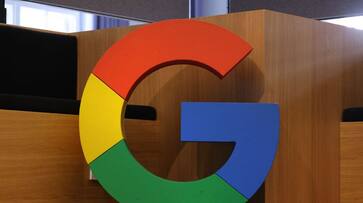 Google parent Alphabet announced on Wednesday that it was cutting staff from its worldwide recruiting division as the digital juggernaut continues to halt hiring. A small number of employees will be let go by the corporation; there won't be a mass layoff, and most of the team will be kept around for hiring crucial positions. Additionally, it will aid employees in looking for jobs both inside and outside the organisation.
Alphabet is the first "Big Tech" business to lay off workers this quarter, following dramatic downsizing earlier in 2023 by competitors like Meta, Microsoft, and Amazon as a sluggish economy ended their pandemic-driven hiring sprees.
California-based Alphabet reduced its headcount by 6% in January by cutting roughly 12,000 positions. According to a research by the employment company Challenger, Grey & Christmas, the number of layoffs in the U.S. increased by over four times in August compared to July and by more than three times in August overall.
Alphabet grew its workforce by more than 50,000 employees starting in 2021 as booming demand for its services during the pandemic boosted profits. But last year, the company's core digital ad business slowed as fears of an economic downturn or a recession caused advertisers to pull back their spending.
As of the end of 2022, Alphabet had 190,234 employees, according to a filing with the Securities and Exchange Commission. By the end of June, its headcount had fallen to 181,798, according to its most recent filing.
Last Updated Sep 14, 2023, 9:15 AM IST