Putin pardons man who stabbed girlfriend 111 times for Ukraine war enlistment; victim's family enraged
Russian President Vladimir Putin pardons murderer who stabbed his girlfriend 111 times for enlistment in Ukraine war, sparking outrage from the victim's family and concerns over safety.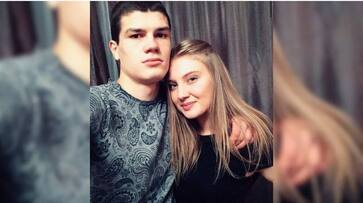 Russian President Vladimir Putin has granted a pardon to a convicted murderer, Vladislav Kanyus, who served less than a year of his 17-year sentence for brutally killing his ex-girlfriend, Vera Pekhteleva, after enlisting for the war in Ukraine. Kanyus had gruesomely murdered Pekhteleva, stabbing her 111 times, raping and torturing her for three and a half hours as an act of revenge for breaking up with him. He ultimately strangled her with a cable iron. Despite repeated calls to the police by concerned neighbors hearing Pekhteleva's screams, no response was received.
Also read: Russian President Vladimir Putin set to run for re-election in 2024, could extend rule until 2030: Report
The shocking revelation emerged when photographs of Kanyus in a military uniform holding a weapon were discovered by Pekhteleva's mother, Oksana. Heartbroken by the news, she lamented the impact on her life and expressed deep anguish. "This was a blow at me. My child will rot in her grave, and I've been deprived of everything - my life, any hope," she said.
Women's rights activist Alyona Popova revealed that prison authorities confirmed Kanyus' transfer to Rostov in southern Russia, bordering Ukraine. She shared a letter from the Russian Prosecutor General's Office, dated November 3, stating Kanyus had been pardoned, and his conviction expunged by a presidential decree on April 27.
Oksana, devastated and blaming Putin for pardoning her daughter's killer, questioned the decision to allow him to join the war after committing such a heinous crime. She expressed concern for her own safety and the safety of others, stating, "[The killer] can at any moment kill any of us, the victims, out of revenge."
Kremlin spokesman Dmitry Peskov defended the policy, asserting that Russian prisoners sent to fight in Ukraine are atoning for their crimes "with blood." He stated, "Those convicted, including for serious crimes, are atoning with blood for their crime on the battlefield."
Last Updated Nov 11, 2023, 1:27 PM IST