Revealed: How a 70-year-old Uber driver earned Rs 23 lakh in a year by cancelling rides
The article details how a selective 70-year-old Uber driver in North Carolina strategically maximized earnings by leveraging surge pricing, selective ride choices, and peak-hour strategies, despite potential risks and reduced surge rates in the gig economy.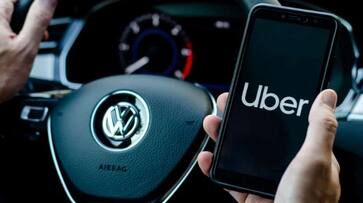 A North Carolina-based Uber driver, at 70 years old, identified as "Bill," managed to generate more than $28,000 (approximately Rs 23.3 lakhs) in a year by strategically canceling over 30 percent of his trips, as reported by Insider. Retired for six years, Bill turned to part-time work with the ride-hailing platform for additional income but was selective in his choice of rides, accepting less than 10 percent of requests, totaling approximately 1,500 trips in 2022.
In his endeavor to make the most of his time, Bill ensured that the trips he accepted were worthwhile, underlining his commitment to quality over quantity. He noted the decrease in surge pricing in his area, prompting him to reduce his driving hours. Formerly working 40 hours a week, Bill has now adjusted his schedule to 30 hours due to the decreased surge, stating, "I spend a lot of time saying no. I don't work unless we have a surge."
During the Covid-19 pandemic, when health concerns led some drivers to halt their services, Bill mentioned earning up to $50 per hour. However, the surge in the number of drivers has brought down the earning potential, and currently, he earns between $15 to $20 per hour.
To optimize his earnings, Bill strategically positions himself at high-demand locations such as airports and bars, particularly during peak hours from 10:00 pm to 2:30 am on Fridays and Saturdays, allowing him to benefit from surge pricing. He emphasized the significant surge in prices, especially after a flight lands, leading to fares doubling or even quadrupling, resulting in higher payouts for drivers.
Also read: Viral Video: Influencer licks and chews gum from Seattle's famous Gum Wall; internet grossed out (WATCH)
Despite his revenue-boosting strategies, Bill remains cautious. He avoids one-way rides, recalling an incident where a lengthy journey left him driving back without passengers, resulting in effectively working "for free" despite the $27 earned for the trip.
However, such tactics come with potential risks. Uber's policies indicate that excessive trip cancellations based on the driver's preferences or destination might lead to account restrictions or loss of access. While Bill hasn't faced repercussions himself, he is aware of drivers being restricted from airport pickups due to excessive cancellations.
Although facing possible limitations, Bill intends to persist with his approach, driving only when the opportunity promises to be financially worthwhile. He highlighted the freedom his independent income offers, stating, "I drive to get out and don't need the money. I love it."
Last Updated Nov 6, 2023, 4:43 PM IST