Instagram to introduce new feature that lets you add photos, videos to other people's posts
Instagram is testing a new feature that will let your friends add photos as well as videos to your post. An 'Add to post' button will appear in the bottom left corner of a post, allowing users to add videos and photos to the post. Read on to know all about the new feature.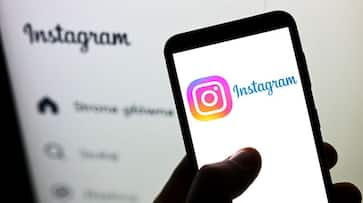 Instagram, the picture and video sharing network owned by Meta, is now testing a new feature that lets users edit their friends' posts using images and videos. Instagram CEO Adam Mosseri revealed the function during a webcast on the social media network. Users may add images and videos to posts by clicking the 'Add to post' button, which appears in the bottom left corner of the post. The original person who posted the content will still have the last say over it, though.
As previously announced, the new functionality may eventually allow you to attach images or videos to posts made by other users. Nevertheless, the individual who initially uploaded the post must accept the picture or video you posted. As of right now, Instagram carousel posts can have up to ten images or videos in them.  With this feature enabled, it is possible that the platform might increase this limit. However, nothing has been confirmed by the company as of now.
Also Read | Explained: What is 'SIM swap scam'? How to stay safe from such fraud?
Furthermore, the company is considering implementing a function that would enable users to use a brief or looping video as their Notes profile image. We will learn more about these features over time as not much has been disclosed about them yet. According to reports, Instagram wants to increase user engagement with these kinds of features.
During the Connect launch event last month, Meta introduced its own AI helper. According to the report, Meta's President of Global Affairs, Nick Clegg, stated that the AI assistant the business just released was mostly trained on publicly accessible Facebook and Instagram data. This indicates that Meta AI was trained using the images and videos that people uploaded to the public. 
Also Read | In a significant change, 'Bharat' appears on Google Maps alongside Indian flag; check details
Last Updated Oct 30, 2023, 12:30 PM IST