Explained: What is 'SIM swap scam'? How to stay safe from such fraud?
What is a SIM Swapping Scam? SIM swapping, as the name implies, is a way scammers obtain a SIM card. It is effectively identity theft over the internet. Once they have access, they demand money from the user's friends and relatives.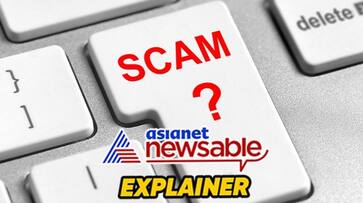 An attorney in North Delhi was the victim of a "SIM swap scam" earlier this month; she lost money as a result of getting missed calls. According to the reports, the woman received three missed calls from an unknown number. After she called back from a different number, the person said that it was a courier call. The woman then shared her house address, the report added. After sharing the details, the 35-year-old reportedly got two transaction notifications from her bank.
The woman didn't provide the con artist any personal information, such as an OTP (one-time password), according to Delhi Police's cyber squad.   The incident comes after other instances in which a businessman in South Delhi and a teacher at a private school fell victim to similar scams and lost sizable sums of money.
What is the SIM swap scam?
The "SIM swap scam" mostly uses phishing and vishing tactics to steal personal data, such as addresses, bank account information, and phone numbers. By pretending to be victims at a mobile operator's retail location and reporting a false loss of the victim's SIM card and mobile phone, cybercriminals utilise these information to get a cloned SIM card. As a result, all activation messages and data are sent to the con artists.
The con artists use several missed calls as part of their plan to trick the victims. These calls are intended to trick the victims into leaving their phones alone while the con artists take advantage of the fake SIM. By doing this, the con artists may intercept OTPs and banking authorization messages, allowing them to start fraudulent transactions without being discovered right away.
The con artists use the stolen personal information to access bank portals and create one-time passwords (OTPs) in order to take money out of the victims' bank accounts. Due to their access to the victim's SIM card, the fraudsters are able to obtain all OTPs, which makes it easier for them to carry out fraudulent transactions and steal money.
Fraudsters typically find victims by purchasing data from hackers involved in data breaches or from online portals where compromised data is available. Companies experiencing data breaches contribute to this problem, as they lose large volumes of customer data to hackers.
How to stay safe from scam?
People should change their bank account passwords frequently, sign up for SMS and email alerts for banking transactions, be on the lookout for phishing and vishing attacks, avoid ignoring messages or turning off their phones after multiple missed calls, and promptly contact bank authorities in case of suspected fraud to block the account and stop further financial loss.
Last Updated Oct 30, 2023, 12:05 PM IST