Facebook Inc. rebrands as Meta; names of mobile apps to remain the same
The announcement was made by Facebook CEO Mark Zuckerberg at company's annual hardware event called Connect.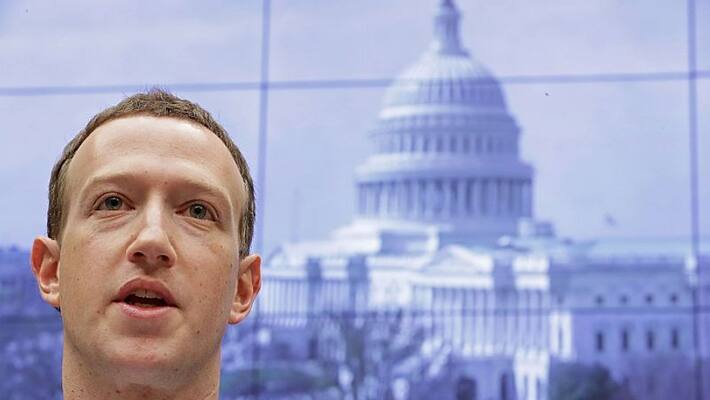 Facebook has announced that the name of the company will change to Meta. The announcement was made by Facebook CEO Mark Zuckerberg at the company's annual hardware event called Connect. However, the names of the apps that the company owns -- Facebook, Instagram, Messenger and WhatsApp -- will remain the same.
"From now on, we are going to be the metaverse first," Zuckerberg said in his keynote address. According to Zuckerberg, Meta, which is inspired by the Greek word meta meaning beyond, symbolizes that there is always more to build. The American technology giant believes that Meta will be the next chapter of social connection.
However, the Facebook rebranding comes amid a broader attempt to divert attention from damning revelations about the platform and its policies. The company has been under the spotlight for several weeks after whistleblower Frances Haugen allegedly revealed the dark underbelly of the platform and exposed glaring shortcoming in its hate filtering mechanism.
Documents posted earlier this week contained details of the internal documents disclosed to the Securities and Exchange Commission that pointed towards concerns expressed by the company's researchers about its ageing user base and loss of traction among younger generations. The leaked information also reportedly claimed that Zuckerberg's firm adopted a tiered system to prioritize which countries would receive enhanced protections around elections.
At the Facebook Connect event, Zuckerberg said that even though Facebook was one of the most used products in global history and was an iconic social media brand, increasingly, it did not cover everything that the firm does. Zuckerberg went on to give a virtual reality tour of his vision for metaverse -- a shared virtual environment that can be accessed by people using different devices. In fact, Zuckerberg calls it the successor to the mobile internet.
According to the firm, the metaverse is the next evolution of social connection -- a collective project that will be created by people all over the world, and open to everyone. It further promises that users will be able to socialize, learn, collaborate and play in ways that go beyond what is possible today.
Also Read
Facebook selective in curbing hate speech and fake news in India?
New whistleblower accuses Facebook of prioritising profits over fighting 'hate speech'
Facebook to hire 10,000 people in EU to build 'metaverse'
Last Updated Oct 29, 2021, 12:49 AM IST