'Elon will be Elon': Wikipedia founder slams Musk-owned X; says its 'overrun by trolls, lunatics' (WATCH)
Elon Musk's criticisms of Wikipedia, including an offer to donate $1 billion for a name change, and accusations of bias, prompt responses from Wikipedia founder Jimmy Wales.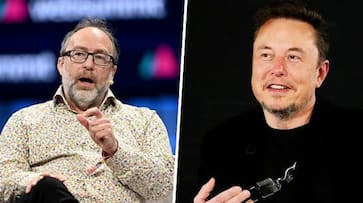 Tesla and SpaceX CEO Elon Musk recently made disparaging remarks about Wikipedia, including offering $1 billion for a name change to "Dickipedia" and accusing the platform of having a "non-trivial left-wing bias." Wikipedia founder Jimmy Wales, in response to Musk's comments, stated in a CNBC interview, "I mean, he's had a war of words with me, I just ignore him. So I didn't really respond to that."
Also read: Whose job will AI replace? How developing countries face greater displacement risk
In addressing Elon Musk's claim that Wikipedia selectively censors entries, Jimmy Wales asserted, "What he refers to as censorship, we refer to as thoughtful editorial judgment, which is a very different matter. So, you know, Elon will be Elon."
Regarding the impact of Elon Musk's acquisition of Twitter on the social media landscape, Jimmy Wales expressed concern, stating, "I think a lot of people are fleeing Twitter, a lot of thoughtful and serious people are fleeing Twitter. It has been a huge problem."
"Twitter was, and now I guess X sort of is, in a way, the default public square for the world. And if it's being overrun by trolls and lunatics, it's not good for any of us," he added.
Jimmy Wales has introduced Trust Cafe, an alternative to Twitter that is currently in the pilot phase. Emphasizing trust and trustworthiness, Trust Cafe aims to foster a positive and constructive online community. The platform will not feature ads but instead opt for voluntary membership schemes, prioritizing a high-quality user experience that enhances lives, according to Wales.
"It's got to be a really quality experience, something that they feel enhances their lives," Wales said in the interview.
Also read: 'Earth's annihilation a certainty': Elon Musk's urges multiplanetary future amid alien enigma (WATCH)
Last Updated Nov 15, 2023, 1:24 PM IST