Whose job will AI replace? How developing countries face greater displacement risk
The article discusses the impact of artificial intelligence on the global workforce, emphasizing how the geographical location, particularly in developing countries, plays a crucial role in job displacement and market competitiveness.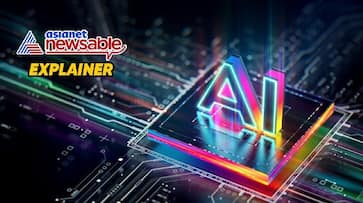 Artificial intelligence (AI) is poised to revolutionize the workforce, particularly in areas that involve repetitive tasks. Jobs in customer service, retail, and clerical roles are often cited as the most vulnerable to AI disruption. However, discussions about AI's impact on jobs often overlook the significance of geographical location. Current trends suggest that people in developing countries, where a higher proportion of jobs involve repetitive or manual tasks, will be the first and most affected.
The World Economic Forum's Future of Jobs report highlights emerging technologies and digitalization as major drivers for job displacement. Clerical or secretarial roles, such as bank tellers, postal service clerks, cashiers, and data entry clerks, are expected to decline rapidly. The accessibility of AI tools that can perform these tasks more efficiently and cost-effectively is a compelling factor for employers.
Also read: Explained: How Deepfakes are made and how to spot one?
Consider an office clerk, responsible for answering phones, taking messages, and scheduling appointments. The advent of AI tools capable of executing these tasks has introduced a workforce dynamic. AI tools operate continuously, often at minimal cost, devoid of personal issues, and without the need for mental exertion to streamline their workflow—attributes that make them appealing to employers.
Upon initial inspection, one might presume that an office clerk in a developed country faces a higher risk of job loss compared to their counterpart in a developing nation, given the former's propensity for adopting new AI tools. Contrary to this assumption, expectations point toward a higher job displacement in developing countries. The ability of each nation to navigate the upheaval in its workforce will play a pivotal role in determining its success in the face of technological displacement.
The United Nations International Telecommunication Union created the information and communication technologies (ICT) development index in 2009 to benchmark and compare ICT performance globally. This index measures a country's level and evolution of information and communication technologies, its experience compared to others, and its ability to use these technologies for growth and development.
To put it differently, a nation's rating on this index can be associated with its proficiency in adapting to emerging technologies like AI. As anticipated, developed countries exhibit higher rankings. In 2012, the top five countries included the Republic of Korea, Sweden, Iceland, Denmark, and Finland, while the bottom five comprised Eritrea, Burkina Faso, Chad, the Central African Republic, and Niger.
The World Bank divides the world by income and region, revealing that developing countries are among the lowest earners. Employment is often more manageable in developing countries due to lower wages, increased competition, and less regulation. As a result, the job market becomes more competitive, with clerical jobs potentially being replaced by AI.
The World Bank estimates that approximately 84 percent of the global working-age population resides in developing countries. Similarly, a 2008 report by the International Labour Organisation suggested that 73 percent of the world's workforce was based in developing countries, with only 14 percent in advanced industrial nations.
This implies that any clerical roles not assumed by AI in developing countries will become exceedingly competitive. As highlighted by World Bank senior economist Indhira Santos in 2016, concerning the digital revolution, "the jobs where workers are likely to lose out are disproportionally held by the least educated and the bottom 40 percent of the income distribution. As a result, the biggest risk from the digital revolution is not massive unemployment but widening income inequality."
Also read: Deadline looms: Biden faces challenge in reauthorising key spy tool amid privacy & national security debate
These dynamics will contribute to an employer-dominated environment in developing countries. These nations experience a higher prevalence of jobs susceptible to replacement or displacement, such as call center positions, coupled with a shortage of the financial resources and skills required to effectively implement AI tools. The cost and affordability of AI programs and algorithms are also expected to expedite this process in specific regions.
AI is expected to generate numerous job opportunities, some of which are yet to emerge. However, not all countries are poised to smoothly navigate this transition. The Future of Jobs report emphasizes the significance of "analytical thinking and creative thinking" as the most crucial skills for workers in the future. To secure your job, enhancing these skills is advisable. Additionally, the geographical location may influence future employment prospects. Residents of affluent, developed countries may find themselves in a more favorable position.
Last Updated Nov 15, 2023, 12:36 PM IST