Apple patented pizza boxes.
Pizza lovers! This isn't a joke!
And, the reason seems genuine.
Weird but true, Apple wants to ensure that its employees can effectively take the pizza from the canteen to the desk and enjoy it to the fullest. And, to do so, it has built special containers to carry the pizza.
Wired that got an entry inside the newly built spaceship campus spoke about several things, but it's the pizza box that has made heads turn. Apple has invented its own pizza box, which is a container with a series of holes that will avoid the crust getting soggy. And, got it patented seven years ago.
Here you can take a better look: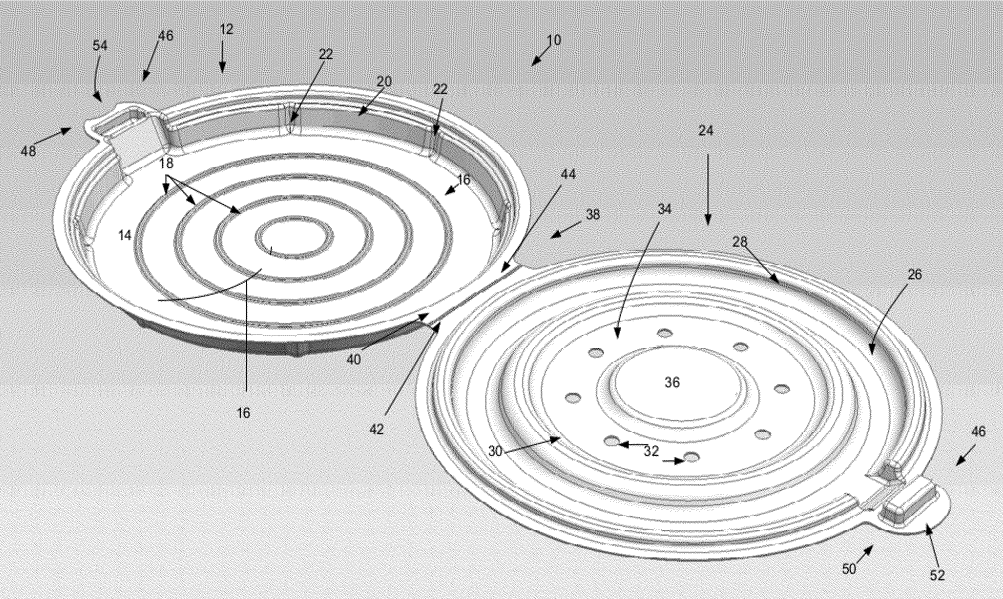 Image source
It is described as, "A container constructed in a preformed manner, such that no assembly of the container is required before use. The container includes a lid portion that is coupled to the base portion through a hinged connection such that the entire container is singularly constructed from a single piece of material. A nested configuration is achieved such that the base and lid portions are shaped to receive the corresponding base and lid portions of a second container."

The Guardian points out at a tweet that shows the pizza boxes signed by Apple employees after Jobs' death.
@mantia @panzer the Caffè Macs pizza box is nice and when Steve Jobs died was signed by many Apple Food's employees pic.twitter.com/wG5A63C3xc

— setteB.IT (@setteBIT) December 19, 2013