IPL 2023: Teams to name playing XI after toss; here's why
IPL 2023 will witness a change in the rule, as the sides will announce the playing XI after the toss. It is one of the four rule changes for the season. Read on to know the other three.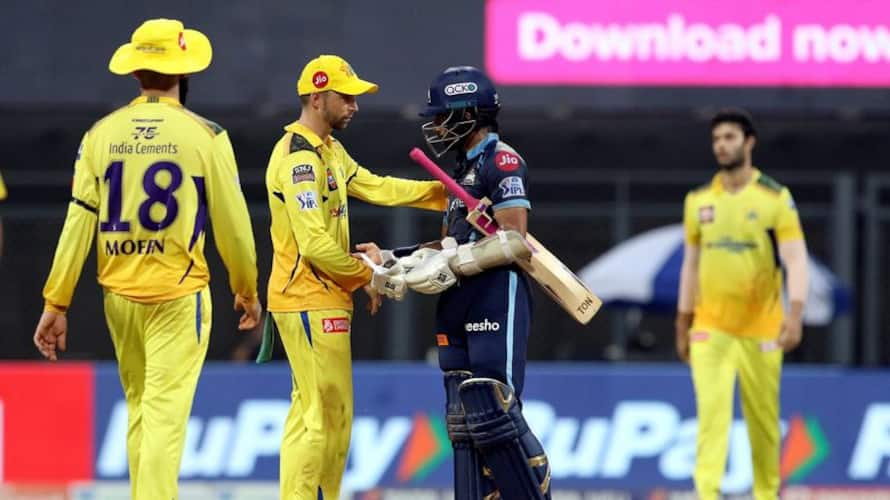 The 2023 Indian Premier League (IPL) will see a tweak in the rule of playing conditions. As far as the playing XI is concerned, teams have been announcing it before the toss. However, in IPL 2023, they can take a call on the playing XI after the toss has occurred. The IPL reportedly sent a notice on the development to the franchises.
As per ESPNCricinfo, the reason is that it would allow teams to take a batter call on their playing XI based on the toss decision and include the appropriate impact player. "Currently, the captains have to exchange the teams before the toss. It has been changed to exchange teams immediately post the toss to enable teams to choose the best XI depending on whether they are batting or bowling first. It will also assist the teams in planning for the impact player," read the note from IPL.
ALSO READ: IPL 2023 - Harbhajan Singh believes MI need David, Green to fill in shoes of Pollard and Pandya
The rule was first utilised in the SA20 (South Africa 20) earlier this year. In the event, the teams were allowed to initially name 13 players before finalising their XI from the said set after the toss had happened. Introducing the rule in the IPL would significantly remove the dew factor from the equation.
As a result, the "win toss, win the match" factor would no longer be influential. For example, if a team wants to bat first but is asked to bowl, it can play an extra spinner if the surface is slow and replace a bowler with a specialist batter while chasing. Considering the other three rules that have been tweaked in IPL 2023:
The over-rate penalty for four fielders outside the 30-yard circle for each uncompleted over in the assigned time.
Dishonest wicketkeeper movement would lead to a dead ball and a five-run penalty.
Unsportsmanlike fielder movement will lead to a dead ball and a five-run penalty.
Last Updated Mar 22, 2023, 5:05 PM IST