Ronaldo trolled after Al-Nassr debut potentially pushed owing to pending 2-match FA ban for Everton drama
Cristiano Ronaldo is reportedly barred from making his highly anticipated debut for Al-Nassr until her serves his two-match suspension imposed by England's Football Association for improper and violent conduct after Manchester United's loss to Everton last season.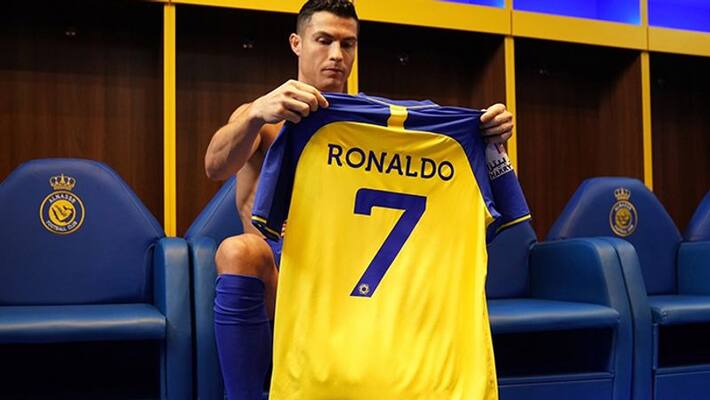 In some heartbreaking news for Cristiano Ronaldo and Al-Nassr fans, the legendary striker has reportedly been barred from making his debut for the Saudi Arabian club on Thursday night owing to a pending 2-match suspension imposed by England's Football Association last year.
Al-Nassr, reportedly paying Ronaldo 175 million pounds a year, has sold 28,000 tickets for their Saudi Pro League clash against Al-Ta'ee on Thursday, with most fans gearing up to see Ronaldo in action for the first time on their country's soil.
Also read: Messi vs Ronaldo shifts to battleground Instagram; will Argentina's World Cup hero overtake arch rival?
However, according to a report in DailyMail, the self-proclaimed 'unique player', who left Manchester United unceremoniously following an explosive interview with Piers Morgan in November last year, will still have to face punishment for his behaviour at Goodison Park last season. According to the report, Ronaldo 'has been told he is barred from starring for Al-Nassr' today.
On November 17, the England Football Association gave Ronaldo a 50,000-pound fine and a two-game suspension. After United lost a game at Goodison Park in April of last year, the Portuguese talisman broke a fan of Everton's phone out of his hand and was found guilty of improper and violent misconduct.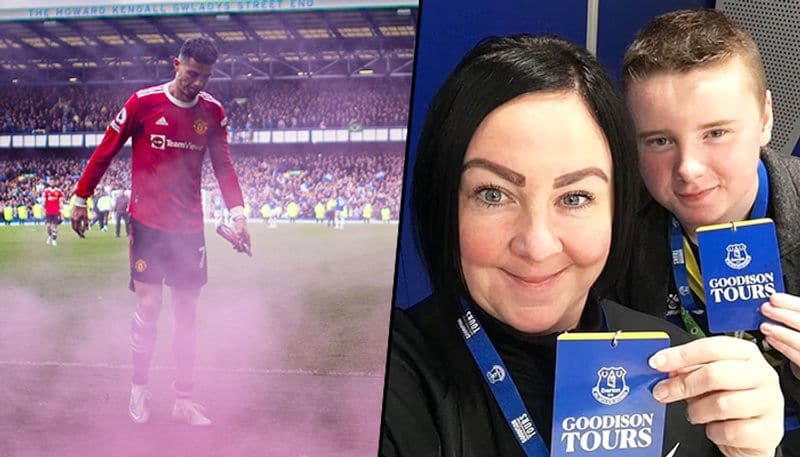 As the five-time Ballon d'Or winner went down the tunnel, he slapped 14-year-old Jacob Harding's hand, breaking the boy's phone. According to his mother, Sarah Kelly, the legendary striker also damaged her son's hand.
Last month, when the investigation was still ongoing, it was believed that Ronaldo would accept the FA's charge of improper conduct but was adamant about fighting the possibility of a ban. However, Premier League football was suspended due to the winter World Cup.
After returning from Qatar, United played Fulham on November 13 and Burnley in the EFL Cup on December 21. According to the DailyMail report, despite Ronaldo's contract being terminated at Old Trafford, the suspension follows him to his subsequent club.
Article 12.1 of FIFA's Regulations on the Status and Transfer of Players says: "Any disciplinary sanction of up to four matches or up to three months that has been imposed on a player by the former association but not yet (entirely) served by the time of the transfer shall be enforced by the new association at which the player has been registered in order for the sanction to be served at domestic level. When issuing the ITC, the former association shall notify the new association via TMS of any such disciplinary sanction that has yet to be (entirely) served."
Also read: Ronaldo's split with Mendes: From discord over Morgan interview to Regufe's Al-Nassr masterstroke
Given that Ronaldo is facing a 2-match suspension, and FIFA's rule states up to four matches, it remains to be seen if Ronaldo will get a green signal to make his Al-Nassr debut against Al-Ta'ee.
After Thursday's match, Al-Nassr will face Al-Shabab only on January 14, so fans may have to wait for the team to take on Ettifaq on January 21 until they see Ronaldo finally make his debut if the 2-match ban remains. However, suppose the friendly clash between Paris Saint-Germain (PSG) against the combined XI of Al-Nassr and Al-Hilal stars takes place on January 19, as reported earlier. In that case, fans could see CR7 in action against his arch-rival Lionel Messi.
Ronaldo's picture is plastered all over Riyadh's billboards, and he rides about in a fleet of vehicles with their windows blacked off. He also has a 24-hour security detail. Al-Nassr has stated that he wants to see his teammates play; thus, the Portuguese striker will be present for Thursday night's game from the stands.
Al-Nassr fans expressed disappointment upon hearing this news, with some stating on Twitter that FA's disciplinary action should not hold any value in the Saudi Pro League.
"It's all going wrong for him at the moment," noted on fan, while another stated, "Damn sucks for everyone who bought tickets! Make him juggle and do tricks. Or let him wrestle a bear or something to entertain the crowd!!"
Meanwhile, some Twitter users also trolled Ronaldo for finding himself in such a situation despite all the drama around his exit from Manchester United, followed by horrific World Cup 2022 campaign.
Also read: Cristiano Ronaldo unveiled as Al-Nassr player; fans eager to experience 'Siuuu' in Saudi Arabia
Here's a look at how social media reacted to news of Ronaldo serving FA's 2-match suspension on Saudi Arabian soil:
Last Updated Jan 5, 2023, 12:35 PM IST