In a free-wheeling interview with Aby Tharakan, Editor, Asianet News Online, Sri M makes some interesting observations on Prime Minister Modi, Kashmir, spirituality and politics.
Sri M, born Mumtaz Ali Khan and who later became Madhukarnath after mystical experiences in the Himalayas, is increasingly being recognised as a new-age guru. His 7500-km 'Walk of Hope' from Kanyakumari to Kashmir saw politicians of all hues joining him. While some in the political Right see him as the perfect prototype of a 'nationalist Muslim,' the Left considers him a spiritual leader not appropriated into the Sangh agenda.
Watch the video of the interview:
 

Aby: You have said that people of Kashmir want peace, but political forces in the guise of religious interests are causing problems in the valley. 
Sri M:  The first thing I would suggest is that we should give the Kashmiris dignity. Everybody has drawn pictures of Kashmir, everybody appreciated the great scenes of the valley. But nobody appreciated the Kashmiris. Kashmiris are always considered as some kind of subnormal characters. Kashmir is beautiful. The Kashmiris are also the most beautiful people on earth.   
Hindu-Muslim religions are being used (in Kashmir). Basically, Kashmir has a long history of Sufi systems in which Hindu and Muslim lived together. And Kashmir is one place where Islam did not come by force. 
If you think you are Big Brother, nobody likes it. So believe me, Pakistan thinks it is Big Brother, and they (Kashmiris) really do not like Pakistan. There may be a handful...They also do not like us (India) because of that. Give them back their dignity, that is all they want.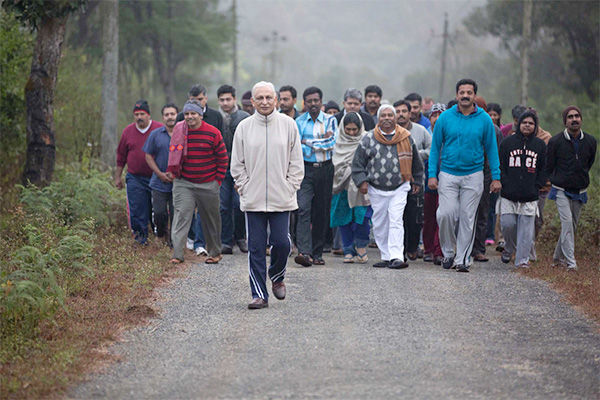 Aby: Two good things of the Modi government and two areas that need improvement. 
Sri M:   I do not think the present Prime Minister has any personal vested interest. I don't think that he is after bank balance or buying property or giving something to his sons.... nothing.. He is a lone man.  He is a disciplined man. On record, some of his cabinet ministers have confessed that neither he sleeps or let others sleep. (He) works 24 hours. These are two sterling qualities because of which I think reforms have happened in bureaucracy and in some other sectors. 
 
Dialogue with the US is one thing; dialogue inside our country is different.
And in spite of the fact that people think that he comes from a party which has its own rightist view, he has been reasonably well keeping a channel open to countries like Pakistan. And he has gone abroad many times and was trying to do something. These are the positive things. 
 
The negative side, as I see it, not just of the PM but of this government, is that when things like Dadri happened, you can say it was because of fringe elements.The fringe elements are emboldened because they think that there is somebody to protect them. In such times, people should open their mouth and talk. It is the duty of the rulers to criticise it if they think it is wrong. And if they don't, it appears as if they think it is right.
So dialogue is very important. The dialogue side should be opened up. Dialogue with the US is one thing; dialogue inside our country is different. This, I think, needs to be worked out further. When you are the Prime Minister of the country, you have no party.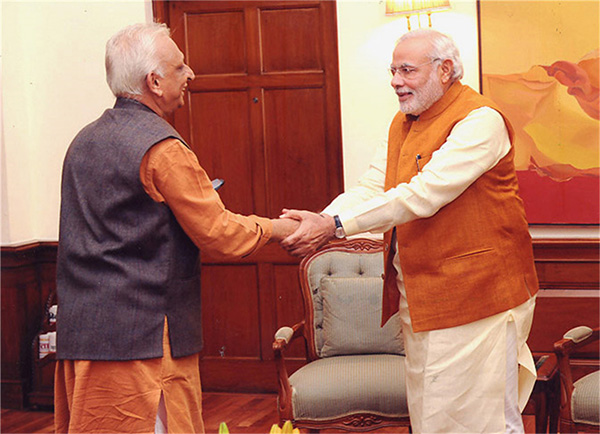 Aby: Have you become a mass leader..?
Sri M:  (laughs) No, not yet. See, I don't want to be a leader of the masses. I want to take them along with me and make them understand. I might be an internationalist or a globalist, but this country is very important to me because this country has a lot to contribute to the global system.