Diwali offer: Metro to run until midnight, crackers not allowed
Metro train will be available till 12 am for three days from Saturday
There will be a metro train every five minutes
no crackers or explosives are allowed inside the train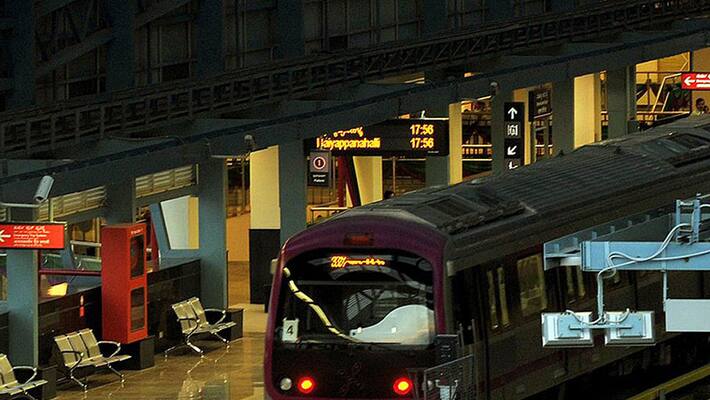 Metro will be available till 12 am for three days from Saturday.
Usually, metro transport would stop by 11 pm. But as many people will be out in the city celebrating the festival of lights,
As Diwali comes on the weekend, a huge crowd is expected to board the metro.
Officers concerned are also contemplating on increasing the trips. If all goes as planned, there will be a metro train every five minutes.
However, the officers have requested the commuters not to bring any crackers inside the train. There is a ban on bringing explosives inside the metro train.
Last Updated Mar 31, 2018, 6:33 PM IST